Are you a prospective student who would like to take a tour of our campus?
Campus Tours are available Monday–Friday at the following times:
10:00 am, 2:00 pm, and 4:00 pm. 
Please indicate your preferred time and date in the form below (at least two business days in advance), and we will do our best to accommodate your preference.   
The tour will consist of a 30-45 minute walk around campus. At the end of the tour you may schedule an appointment with an admissions advisor or financial aid advisor.
Please note that the tour is a general overview of the campus. If you would like to learn more about a specific program, we recommend attending an information session.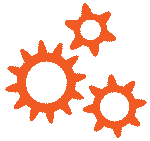 Loading...