Are you a prospective student who would like to take a tour of our campus?
Campus Tours are available Monday – Friday at the following times:
10:00 am, 2:00 pm, and 4:00 pm. 
Please indicate your preferred time and date in the form below, and we will do our best to accommodate your preference.
The tour will consist of a 30-45 minute walk around campus, followed by an opportunity to speak with an Admissions Advisor and/or Financial Aid Advisor should you have further questions (subject to availability).
Please note that the tour is a general overview of the campus. If you would like to learn more about a specific program, we recommend attending an information session.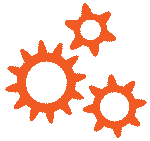 Loading...