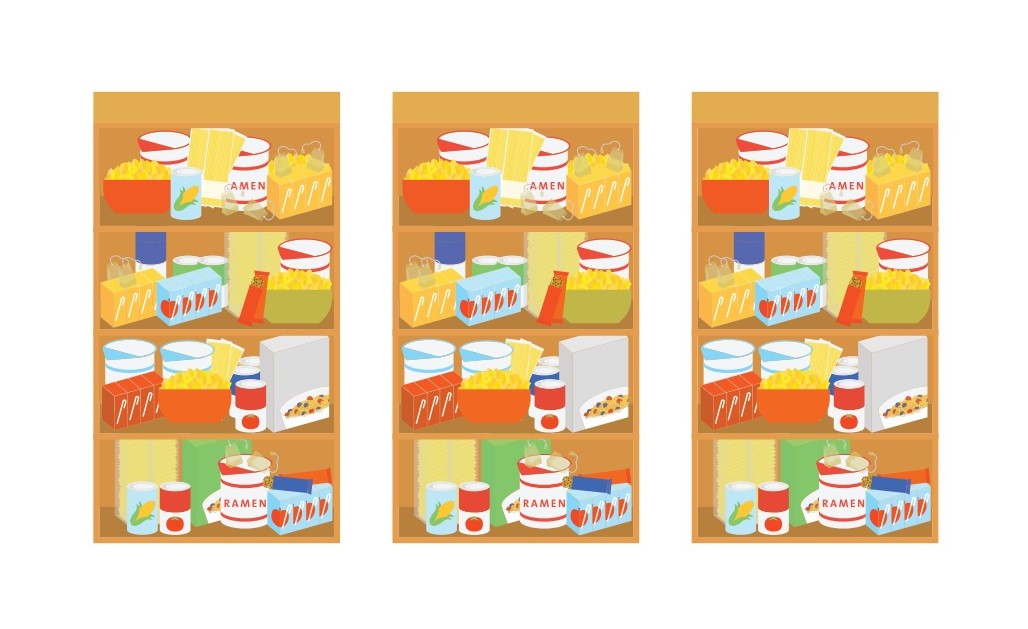 Important note: Community Cupboard will be re-opening on Tuesday, February 1, 2022.
About the Community Cupboard
The Langara Community Cupboard provides one week's worth of non-perishable food items per student per week and can be accessed by visiting room B027 in B Building between 10 am–2 pm Monday–Friday. The Community Cupboard is not open on weekends, statutory holidays, or during campus closures. Students are asked to complete the form below, before accessing their bag of non-perishable groceries. The form will need to be completed for each request.
What's in a Community Cupboard Bag?
Community Cupboard bags contain approximately 21 meals. This includes items like instant oatmeal & fruit cups for breakfasts, soups & canned vegetables for lunches, and pasta & rice for dinners. Currently, the bags contain 18 different items and are all vegetarian.
Contact Us
The Community Cupboard program is in partnership with the Langara College Foundation, Financial Aid, and the Office for Student Engagement; with the support of the Langara Students' Union and other funders. The Community Cupboard is 100% funded through donations and during these difficult times, if you have a bit to share to support the cupboard, please consider making a donation. For information or any other related questions, please email geninfo@langara.ca.
Community Cupboard Access Form
Please provide your Student ID number to ensure your eligibility for the Langara Community Cupboard.
Community Cupboard Eligibility Requirements:
Must be a 'current' Langara student (ie, enrolled in at least one course at Langara College either during the current term or one term previous)