Gerontology
Langara's Gerontology program's Fall 2020 intake is on hold. Please contact the department chair at jrobertson@langara.ca to ask about future intakes.
Looking for a meaningful career? Do you care about older adults in your life and community? If so, then you want to be part of the dynamic and growing field of gerontology.
This interdisciplinary program is your gateway to a career in the health and social service sector as a Social Service Worker providing a range of services in the community for older adults and their families.
Combining theory with practice, you will gain specialized knowledge and skills to work with individuals, families, and communities to promote health and resilience throughout the aging process. This program prepares you for employment in the field of gerontology within a wide range of service settings such as: health and wellness, education, recreation, community support, advocacy, residential and palliative care. The gerontology service sector has expressed resounding support for the program and hiring graduates in the future.
The program is structured for full-time studies, although exceptions will be made on a case-by-case basis for students to complete the program on a part-time basis or to enrol in individual courses with permission of the Program Coordinator.
Two of our students were featured in the Co-op Radio show It Takes a Village where they shared their views about the role education in Gerontology and graduates can play in better serving older adults.
Listen to "Passing the Test: How the field of gerontology enhances the lives of seniors" on Spreaker. Please note the story starts a 10:20 on the audio timeline. Slide the yellow audio bar at the bottom of the photo to this point to begin listening to this story.
If the Gerontology program sounds interesting to you, fill out the form below and we will be happy to answer any questions you may have about the Diploma in Gerontology program or about this rewarding career. 
Or join us at an Information Session - email jrobertson@langara.ca to receive a link to the next Zoom info session.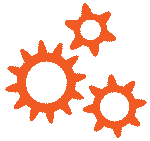 Loading...
"The proportion of the population aged over 65 is growing. The expectations and needs of older adults evolve as medical advances prolong their lives, as they work more years, and as they play different roles in families and communities. In view of this, there will be increased pressure for services that are attuned to the interests of and changing needs for support among older adults. This in turn means that there will be more employment opportunities for people who know how to respond flexibly to the astonishing variety of seniors in our complex society. For that reason, I support the Gerontology Program at Langara College."
-Stuart Alcock, President, 411 Seniors Centre Society
Photography by Beryl Woodrow, Frieda Gladue, and Pixabay.com