Seminar Series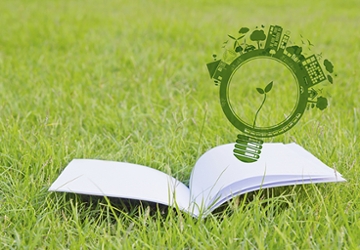 Join us for a trio of fascinating discussions, part of Environmental Studies' fall seminar series. Sessions are free and take place from 12:30 pm to 1:20 pm. Langara students and employees welcome.
Wednesday, November 9 | 12:30 pm - 1:20 pm | Room A130
Topic: A Voice for Community and Environment
Speaker: Adriane Carr, Green Party of BC Co-founder, past Deputy Leader, Green Party of Canada, Vancouver City Councillor
As a long-time environmental advocate and community activist, Adriane has collected a wealth of stories and advice. Hear about her journey and involvement, from her humble beginnings as an instructor at Langara, to her appointment as Elizabeth May's deputy leader of the Green Party of Canada.

Adriane Carr taught for 12 years at Langara College, in the Geography and Environmental Studies programs. In 1989, she left teaching to join the executive team at Western Canada Wilderness Committee.  She co-founded the BC Green Party and the Green Party of Vancouver.  She was appointed as Elizabeth May's deputy leader of the Green Party of Canada, serving from 2006 to January 2014.  In 2015, Adriane was re-elected to a second term on Vancouver City Council.
Wednesday, November 16 | 12:30 pm - 1:20 pm | Room A130
Topic: Sikuvut Nunguliqtuq/Our Ice is Vanishing
Speaker: Shelley Wright, Author, Fellow of the Canadian Geographical Society, and Instructor, Aboriginal Studies, Langara College
In this talk, Shelley Wright will be exploring topics based on her book "Sikuvut Nunguliqtuq/Our Ice is Vanishing", published in 2014. Her focus will be on the impact of climate change and melting ice, and on the environment and Inuit lives in the Canadian Arctic. 

Shelley Wright has taught in the Langara Aboriginal Studies Program for over 10 years.  She is a Fellow of the Canadian Geographical Society, and is currently working on an Indigenous/Settler history of North America. Shelley's book is based on 15 years' experience working and travelling in the Arctic, particularly to various Inuit communities. The book won the George Ryga Award for Social Awareness in Literature.
Wednesday, November 20 | 12:30 pm - 1:20 pm | Room A130
Topic: Changing our Food Systems
Speaker: Lisa Giroday, Co-Founder/Owner of Victory Garden Co-op, Farm, CityFolk board member
In our final lecture of the 2016 environmental lecture series, Lisa Giroday will discuss the necessity for change within our global and local food systems, how we perceive food and our relationship to it, and the importance of stewardship and altruistic responsibility for long-term sustainability. She will also explore how we can use business to influence change while supporting entrepreneurs who are committed to triple bottom line business models.

Lisa Giroday is the co-founder/owner of Victory Gardens Co-op, the Vancouver based business that helps people grow food in their space for their consumption. She is also a proud board member at FarmFolk CityFolk, the Vancouver based NGO which, for 25 years, has been supporting and promoting sustainable agriculture in British Columbia.
With a passion for sustainable food systems and design, socially motivated business models and a drive to do meaningful work and a background in sustainable product development and entrepreneurship, Lisa is motivated to inspire a new way of living which reflects a lighter footprint on the planet.  
About the Environmental Studies Seminar Series
Students who attend the entire series will be eligible for successful completion of ENVS 1105, a non-credit, non-fee course consisting of a series of seminars focusing on the environment. This course is intended to provide an introduction to environmental issues and the environmental studies program.  Completion of ENVS 1105 is required for the Associate of Arts and Associate of Science degrees in Environmental Studies, as well as the Arts and Science (Environmental Studies) diploma.
For more information, contact Katrina Erdos at kerdos@langara.ca. 

Learn more.
www.langara.ca/environmental-studies