Information Sessions
Are you interested in learning more about the Bioinformatics program? Please register using the form below for the November 24 Information Session. We will email you the Zoom link.
In the meantime, check out one of our past information sessions.
Virtual Info Session 2: Virus Mutations & the Spread of Disease
Virtual Info Session 3: Genomes & the Determination of Symptom Presentation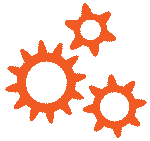 Loading...
BSc in Bioinformatics Info Sessions
Join two of our program coordinators in an informative and interactive info session. Learn about the new BSc program being offered. We will wrap up the session with a Q&A.
There are no information sessions scheduled at this time.