Jul 21, 2021
Vancouver, BC – Today the snəw̓eyəɬ leləm̓ Langara College Board of Governors shared with the college community that Dr. Lane Trotter has been appointed the next president of Camosun College, effective January 1, 2022.  Dr. Trotter will remain as President of Langara in the interim.
"We are deeply grateful for Lane's outstanding leadership of the College these past seven and a half years," said Ian Mass, outgoing (July 31, 2021) Chair of Langara's Board of Governors. "His many accomplishments include overseeing the development of two Academic Plans, the last two Strategic Plans, the Science and Technology Building, supports for Indigenous students, and building Langara's relationship with Musqueam, leading to Langara being given the name snəw̓eyəɬ leləm̓ in January of 2016."
"In moving to Camosun I am going from one great college to another," said Lane Trotter. "I am proud of all we have accomplished together at Langara, and excited to build on the excellent work of my friend Sherri Bell at Camosun. I am also looking forward to moving back to the Island and being closer to my family. I greatly appreciate the Board's support and have every confidence in them as they search for Langara's next president."
"We wish Lane every success in his new role," said Michal Jaworski, incoming (August 1, 2021) Chair of Langara's Board of Governors. "Lane is an extraordinarily conscientious, selfless, and effective leader. We look forward to working with him to see a successful return to campus in the fall, and to ensure a smooth transition for the College."
The Board of Governors has created a Task Force to lead the process of appointing Langara College's fourth President and CEO.
Prior to Langara, Dr. Trotter served as the Senior Vice President, Academic, at Fanshawe College in London, Ontario where he led a successful strategic enrolment management initiative, launching 26 new programs and two new degrees. He was also involved in the development and launch of several new campus locations including the Centre for Applied Transportation Technologies, Centre for Digital and Performing Arts, and the Aviation Centre.
While he was in Ontario, Dr. Trotter contributed his expertise to Colleges Ontario and served as an expert panelist for the Ontario Ministry of Training, Colleges, and Universities' visioning sessions for all 24 colleges and 20 universities, participated in the development of Colleges Ontario's proposal to offer three-year applied and four-year honours degrees, and was one of the lead authors for the creation of a province-wide Ontario Online Institute.
Over his career, Dr. Trotter also served as a Dean at the British Columbia Institute of Technology (BCIT) and at St. Clair College in Windsor, Ontario. At BCIT, he was instrumental in the development of the education and business plan for the Aerospace Campus, which opened in 2007. He also spent several years in the Ministry of Advanced Education and Skills Training in B.C.
Dr. Trotter is the author of many papers and presentations on higher education administration, governance, academic freedom and comparative education systems. He has also been active in a variety of national committees and local, provincial, and national boards. He served as the Chair of the Council of Presidents of BC Colleges from 2015 to 2017 and, in 2017, served as the Campaign Chair for the United Way of the Lower Mainland. He currently serves on the Board of Governors of the Business Council of BC.
Dr. Trotter earned his Doctorate of Education from Simon Fraser University (2010) and holds a Master of Public Administration from the University of Victoria (1992).
About Langara College  
Located in beautiful Vancouver, B.C., Canada, snəw̓eyəɬ leləm̓ Langara College provides University, Career, and Continuing Studies education to more than 23,000 students annually. With more than 1,700 courses and 130 programs, Langara's expansive academic breadth and depth allows students of all ages, backgrounds, and life stages to choose their own educational path. Langara is also known as snəw̓eyəɬ leləm 'house of teachings', a name given to it by Musqueam, on whose unceded traditional territory the College is located.
Learn more.  
Lisa Fisher, Director
Communications and Marketing
Langara College 
lfisher@langara.ca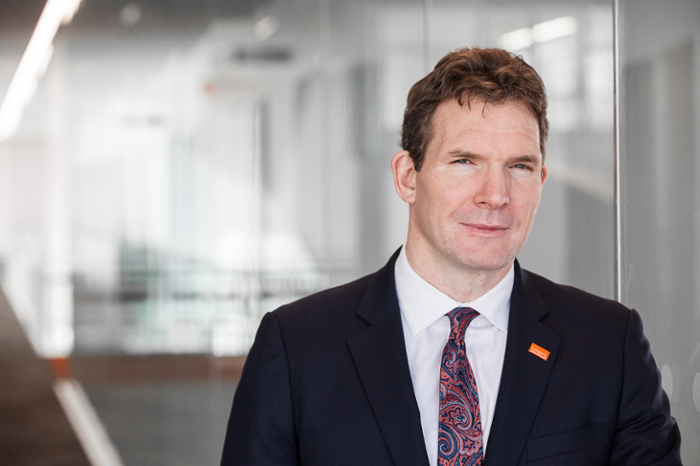 Dr. Lane Trotter, President & CEO, Langara College