Jul 24, 2020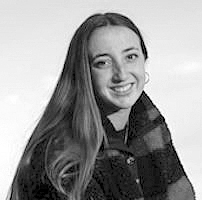 Vancouver, BC – The Langara Falcons are excited to announce that Amelia Crawford has been named to the Canadian Collegiate Athletic Association (CCAA)'s Female Apprentice Coach Program (FACP).
The FACP develops female leaders in athletic coaching. The training includes mentorship with an established coach, leadership education sessions, access to interactive resources, and inclusion in an apprentice-only discussion board for sharing experiences and building networks. Twenty apprentices are selected across Canada and each is supported by a one-time $2,500 grant.
"I'm so pleased that Amelia was selected as a CCAA apprentice coach. She has a tremendous passion for soccer and has the qualities and dedication towards developing herself as a coach." said Jake McCallum, Director, Athletics and Intramurals. "Despite progress toward gender equality among athletes, women are still significantly under-represented in the coaching ranks. It is fantastic to see that the CCAA is working to close the gap."
Crawford is a 2020 graduate of the University of British Columbia (UBC), where she played as a forward for the Thunderbirds. She also previously played club soccer with Fusion FC. She will act as an Assistant Coach of Langara's women's soccer team, mentored by Head Coach Mark Eckerle.
"I am very excited to join Falcons soccer as a coach and mentor for female athletes," said Crawford. "As a former university athlete, I'm grateful to have the opportunity to stay involved in soccer by taking on the role of a female apprentice coach. Now that my university career at UBC has ended, I am thrilled that I get to stay connected to women's sport. I am looking forward to learning from Mark, and the rest of the staff, as I continue my transition from player to coach."
Eckerle joined the Falcons as head coach in February 2020, having previously held coaching positions with Seattle Sounders FC, UBC, and Loyola University Chicago.
"Amelia is the epitome of a high-performing individual and student-athlete. Her integrity and relentless work ethic combined with her achievements make her a great role model for the aspiring Falcons," said Eckerle. "I hope to challenge Amelia by developing her coaching skills: teaching, motivating, and innovating. I have no doubt that both of us will learn from each other and Amelia has the capacity to eventually lead and drive the game forward in Canada."
"Having been coached by a former women's United States international, I wholeheartedly believe that women not only need to be visible in the women's game, but the men's game too," added Eckerle. "We need more women to be parts of programs in both leadership and supporting capacities. And to ensure this happens, the FACP offers a financial commitment to promising female coaches, which has been a missing piece in women's football."
The program will commence this fall and is scheduled to conclude in late spring 2021. Though the fall 2020 PACWEST season has been cancelled, Crawford will still be able to work with Eckerle on team skill development and administrative development. The Falcons will actively monitor the province's guidelines on COVID-19 and hope to be able to conduct in-person team training in the fall.
About snəw̓eyəɬ leləm̓ Langara College
Located in beautiful Vancouver, BC, Canada, snəw̓eyəɬ leləm̓ Langara College provides University, Career, and Continuing Studies education to more than 23,000 students annually. With more than 1,700 courses and 130 programs, Langara's expansive academic breadth and depth allows students of all ages, backgrounds, and life stages to choose their own educational path. Langara is also known as snəw̓eyəɬ leləm̓, a name given to it by the Musqueam people on whose unceded traditional territory the College is located.
About the Canadian Collegiate Athletic Association
Founded in 1974, the Canadian Collegiate Athletic Association enriches the academic experiences of student-athletes by providing leadership, programs, and services that foster development through high-level competitive opportunities in intercollegiate sport. CCAA student-athletes from 94 post-secondary institutions compete in seven sports at 10 CCAA national championships.
Learn more.
Jake McCallum
Director, Athletics and Intramurals
604.323.5421
jmccallum@langara.ca
Gladys Tsang
Communications Officer
604.323.5131
gtsang@langara.ca