Feb 24, 2020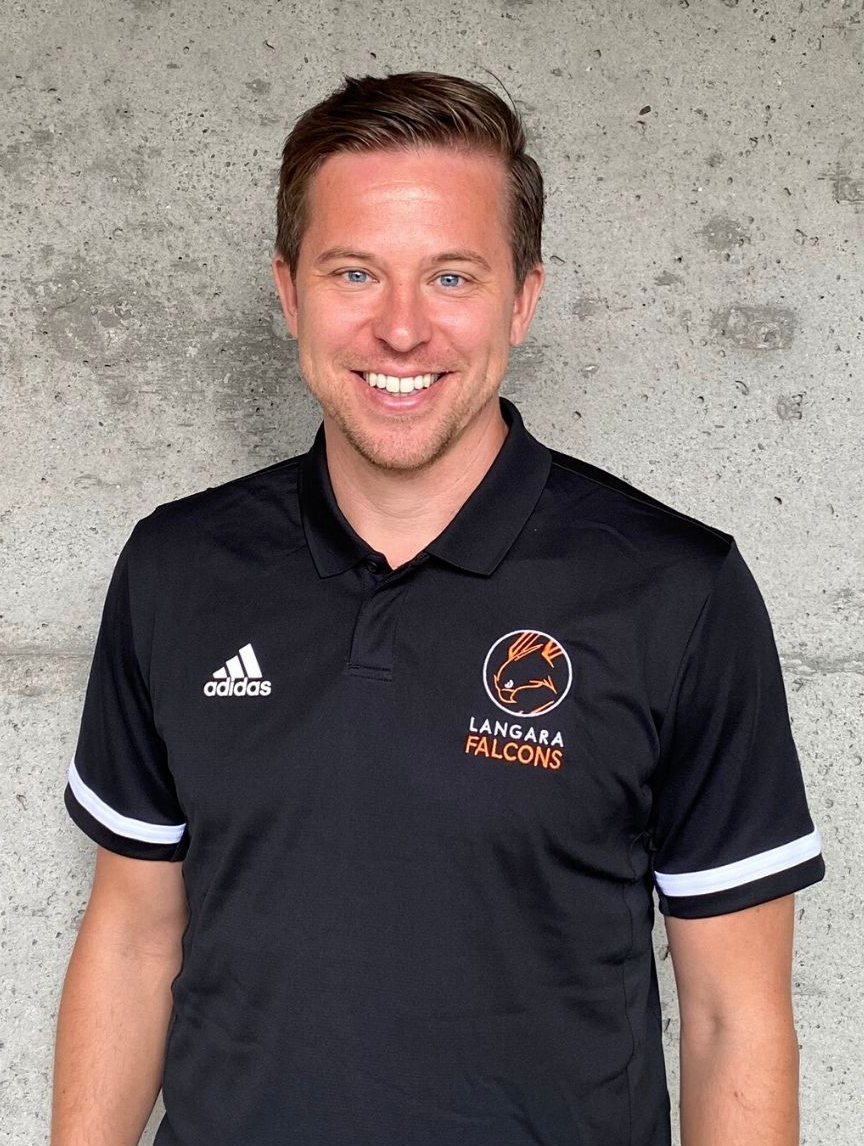 Vancouver, BC – The Langara Falcons are excited to announce the hiring of Mark Eckerle as new head coach of the women's soccer program.
"We are very fortunate to be able to add Mark as a member of our coaching staff," said Jake McCallum, Director, Athletics and Intramurals. "He is an extremely passionate and progressive coach who brings with him a deep knowledge of the game that will serve our program well."
Eckerle, who spent the last decade honing his craft in Ghana, the United States, and Canada, worked most recently with Vancouver Whitecaps FC and the BC Soccer Association as a coach educator. "I am thrilled to be joining Langara College as the new women's soccer head coach. The Falcons have a rich soccer history with several provincial and national successes," said Eckerle. "I am excited to work with the student-athletes so they reach their limitless potential both on and off the pitch."
Prior to joining the Falcons, Eckerle held coaching positions with Seattle Sounders FC, the University of British Columbia (UBC), and Loyola University Chicago. He was also a student-athlete, competing in NCAA Division I soccer and track and field while pursuing his undergraduate degree at Loyola.
"Our hiring process brought us a deep pool of candidates and Mark stood out not only because of his impressive coaching background but in the vision and direction he wants for the program," said McCallum. "Our women's soccer program has a rich tradition and we feel Mark is the right choice to lead it into the future and return the program to its winning ways."
The team will begin training in the coming months in preparation for the 2020 PACWEST season in the fall.
About Langara College
Located in beautiful Vancouver, B.C., Canada, snəw̓eyəɬ leləm̓ Langara College provides University, Career, and Continuing Studies education to more than 23,000 students annually. With more than 1,700 courses and 130 programs, Langara's expansive academic breadth and depth allows students of all ages, backgrounds, and life stages to choose their own educational path. Langara is also known as 'house of teachings', a name given to it by the Musqueam people on whose unceded traditional territory the College is located. Langara is celebrating its 49th year on West 49th Avenue with Beyond 49, an integrated celebration, alumni engagement, and fundraising campaign to reconnect with alumni, and raise funds for student support and important College initiatives.
Learn more.
Jack McCallum
Director, Athletics and Intramurals
604.323.5421
jmccallum@langara.ca
Gladys Tsang
Communications Officer
604.323.5131
gtsang@langara.ca