Oct 27, 2016
VANCOUVER, BC – Several Langara School of Management (LSM) alumni are set to host the second edition of TEDxGastownWomen this Saturday, October 29. A curated lineup of diverse speakers spanning industry, origin, age, and experience, will speak on this year's theme: Power.
Brittany Whitmore, Founder and Executive Director of TEDxGastownWomen, graduated from the LSM's Bachelor of Business Administration (BBA) program in 2014, and draws on several former classmates for their assistance. "The network I built at Langara has been incredibly supportive of this project. Many of my key team members are people that I studied with and met at Langara," she said.
"My experience at Langara was so important. Almost everything we learned we got to experience hands-on by working with real businesses in the community that we had to source ourselves."
Another Langara alumna, Joann Lam, credits alumni connections and the opportunity to give back with her involvement as a volunteer. "Connecting with the network of alumni when I was a student allowed me to get a sense of what I would like to do after my education."
"The Langara alumni group offers great mentorship," said Lam. "They gave me confidence and encouraged me as a student to ask for help from other professional in the industry."
"It is very rewarding to see the student relationships developed at Langara continue once students graduate, resulting in them using their skills and working together on inspiring and worthwhile events such as TEDxGastownWomen," said Stephanie Koonar, Marketing Management Instructor at Langara. "I am especially pleased to see the theme of Power and to witness the graduates making a positive impact in their community."
The sold-out event takes place at The Imperial, 319 Main St., starting at 8:30am.
About TEDxGastownWomen
In the spirit of ideas worth spreading, TED created a program called TEDx. TEDx is a program of local, self-organized events that bring people together to share a TED-like experience. TEDxGastownWomen was the first TEDxWomen event to take place in Vancouver - celebrating the power of women and girls to be creators and change-makers. The event aims to help people connect in an environment that inspires the expression of unique points of view, and dialogue that can open minds and change opinions about the true meaning of Power.
About Langara
Located in beautiful Vancouver, B.C., Canada, Langara College provides University, Career, and Continuing Studies education to more than 21,000 students annually. With more than 1,700 courses and 130 programs, Langara's expansive academic breadth and depth allows students of all ages, backgrounds, and life stages to choose their own educational path. Langara is also known as house of teachings, a name given to it by the Musqueam people on whose unceded traditional territory the College is located.
Learn more.
Mark Dawson
Manager, Communications and Marketing
Langara College
604.323.5702
mdawson@langara.bc.ca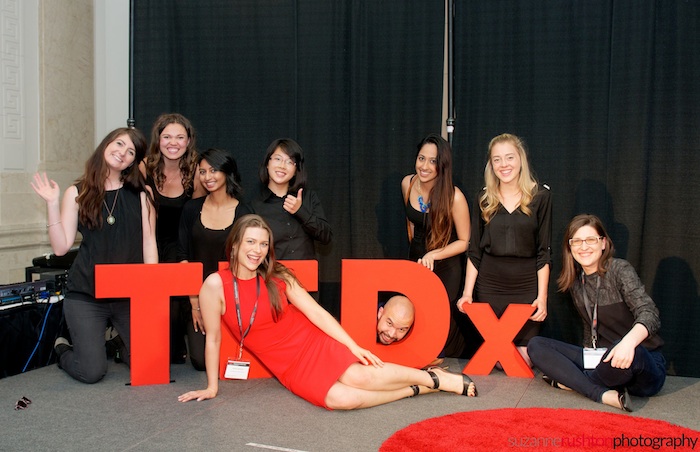 Photo: TEDxGastownWomen