Sep 2, 2015
Vancouver, BC - Langara's innovative Publishing Program is pleased to announce the launch of the updated Pacific Rim Magazine website, langaraprm.com. The website, which is the online presence of the program's flagship publication, is completely mobile-responsive and features a fresh new design.
The one-year Publishing Program was established at the College in 1997, which was also the first year the Pacific Rim Magazine (PRM) website launched online. Students studying in the program produce the annual print magazine (16,000 copies) during the second term of the program for distribution through the Globe and Mail newspaper. The third term is then spent building the new website to represent the publication, which the students design and code themselves. The publication and the website serve as a showcase for features and stories developed and written by the students, as well as the group's editing, design, photography, illustration, and production skills. 
The foundational idea behind the program is to have the students learn the craft of publishing in the most hands-on way possible – by producing real products themselves. 
"I was frequently struck by how incredibly studious this year's class was," said Kevin McMillan, the program's web design instructor. "That they produced such a visually rich, typographically subtle, fast-loading and responsive site – all while needing the least direction of any group we've ever had – speaks to their drive, work ethic, and professionalism. Sometimes this summer I felt more like an observer than an instructor."
The Langara PRM website now contains 18 years of student writing, illustration, photography, and design work. To learn more about the program visit www.langara.ca/publishing.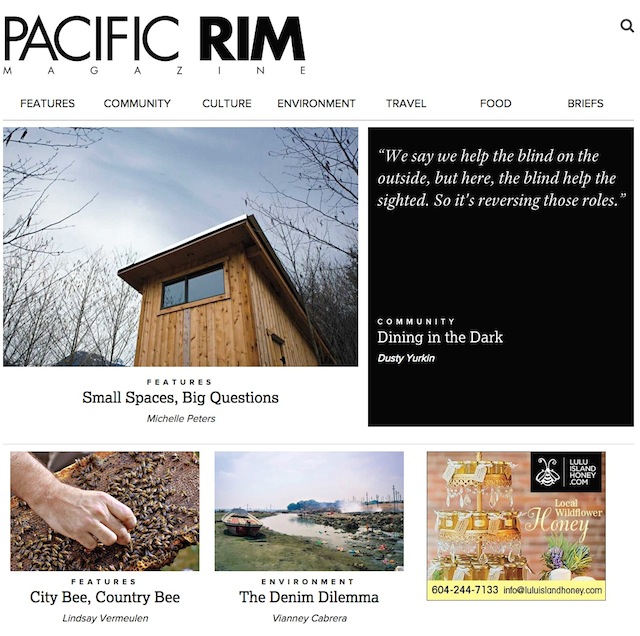 About Langara
Located in beautiful Vancouver, BC, Canada, Langara College provides University, Career, and Continuing Studies education to more than 21,000 students annually. With more than 1,700 courses and 130 programs, Langara's expansive academic breadth and depth allows students of all ages, backgrounds, and life stages to choose their own educational path.


Learn more.
Annie Mullins
Communications Officer
Communications & Marketing
604.323.5058 | amullins@langara.bc.ca