Jul 31, 2015
Vancouver, BC - The Langara College Board of Governors has elected Kwin Grauer to be its new Chair. Mr. Grauer takes up this position effective August 1, 2015. He replaces David Bowra, a member of the Board since August 2011 and Chair since August 2014.
A member of the Board since August 2011, Mr. Grauer has most recently served as Board Second Vice Chair. He is the Managing Director of Salmon's Rentals Ltd. and Apex Tents. Mr. Grauer is a member of the Canadian Institute of Chartered Accountants, the Institute of Chartered Accountants of BC, and a member of the Board for the Dal Grauer Memorial Lecture at UBC. He holds an Associate Degree in Physics from Capilano University and a Diploma of Technology in Advanced Accounting from the British Columbia Institute of Technology.
Langara thanks Mr. Bowra, President of the Vancouver-based boutique financial advisory service The Bowra Group, for his many years of service to the College. He has over 30 years' experience with major international accounting firms, most recently as senior partner Financial Advisory Services of one of the big four accounting firms. He is a Chartered Accountant, and Trustee in Bankruptcy. David has practiced exclusively in the area of business restructuring since 1977. He has been involved in a variety of business reorganisations, sometimes acting as interim CEO. He is the Vice chair of the Professional Conduct Committee of the BC Institute of Chartered Accounts, a member of the Institute of Corporate Directors, a member of the Insolvency Institute of Canada, and has an economics degree from University College Cardiff, South Wales.
Mr. David Bowra (left)
Mr. Kwin Grauer (right)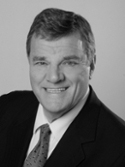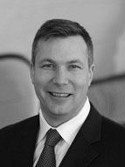 About the Board of Governors
The Langara Board of Governors is mandated to govern the College by developing and overseeing the implementation of policy, including setting the vision, mission, and direction for the organization and ensuring the organization is fulfilling its mission and achieving its goals through the president. Government-appointed Board members are appointed to an initial one-year term, renewable up to a six-year maximum.
About Langara
Located in beautiful Vancouver, BC, Canada, Langara College provides University, Career, and Continuing Studies education to more than 21,000 students annually. With more than 1,700 courses and 130 programs, Langara's expansive academic breadth and depth allows students of all ages, backgrounds, and life stages to choose their own educational path.
Media contact:
Lisa Fisher
Director, Communications and Marketing
T 604.323.5619
lfisher@langara.bc.ca