May 11, 2015
Vancouver, BC - Langara is pleased to announce the implementation of the TransLink U-Pass Compass Cards. Beta testing has been a huge success and as of June 1, 2015 monthly paper U-Passes will be replaced by new, permanent Compass Cards.
"The Compass Card is easy to use and saves students the trip to campus each month to pick up their U-Pass," says Oliver Chen, a student in the beta testing group.
Students will no longer have to wait in line at U-Pass dispensers every month. Instead they will load their monthly pass onto their Compass Card online, through a computer or mobile device. It's as simple as logging on at upass.bc.translink.ca and using your Federated login ID to load your card on, or after the 16th of each month. Translink will check your eligibility each month to ensure you are actively enrolled in courses before loading.
Langara's Federated login ID is comprised of your computer user ID + @langara.ca (eg. flastname00@langara.ca). The login is used to load Translink U-Passes and access the Eduroam Wi-Fi network.
Raymond Yeung, Langara Facilities Services Coordinator notes that, "it has been an intense project but we are happy with the results and confident in moving forward with the Compass Cards."
TransLink U-Pass Compass Cards and information on how to set up and use the cards, will be distributed from May 19 in the main foyer of A Building. Present your Student ID to receive your card.
Further questions and answers about this quick, simple and easy system can be found at the Ask Compass site and the U-Pass BC site.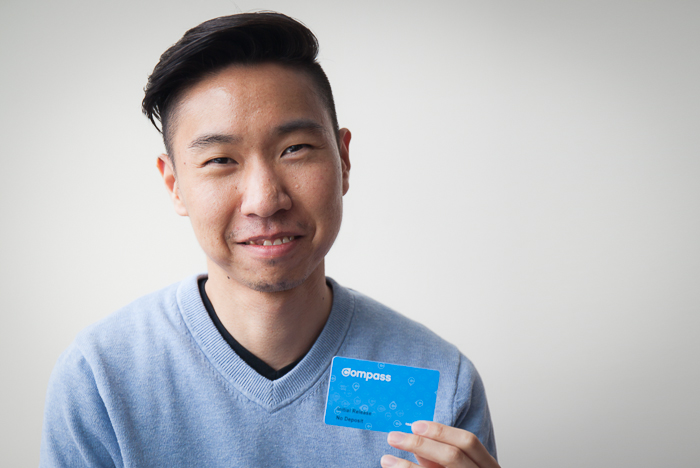 About Langara
Located in beautiful Vancouver, BC, Canada, Langara College provides University, Career, and Continuing Studies education to more than 21,000 students annually. With more than 1,700 courses and 130 programs, Langara's expansive academic breadth and depth allows students of all ages, backgrounds, and life stages to choose their own educational path.

Learn more.
Yvonne Ohara
Manager, Communications & Marketing
T: 604. 323.5014
news@langara.bc.ca