Nov 26, 2013
Vancouver, BC – Langara's Athletics Department is pleased to recognize two Falcons basketball players who have been named as this week's Pacific Western Athletic Association (PACWEST) male and female Athletes of the Week. Elliot Mason and Jolissa Crossley were chosen for the honours after outstanding performances in the past weekend's games against Douglas College.

Crossley, a second-year forward, showed admirable endurance and strength during the match, playing all 40 minutes against the Royals and finishing the night with 10 points, 13 rebounds, and 4 assists. Her efforts helped lead the team to a 60-53 victory, securing a fourth place standing for the Falcons women in the PACWEST.

"Jolissa plays with an energy level that is second to none," says coach Mike Evans. "Her rebounding, especially on the offensive glass, has been a key element to the Falcons improvement in the first half of the season."

Mason, a fourth-year forward, grabbed 11 rebounds to go along with his 3 assists and 16 points. His consistent shooting, especially in the third quarter, led the Falcons to an impressive 26-point lead before the team eventually settled into a 101-80 win.

"I know how hard our athletes work, and it's great to see Jolissa and Elliot recognized for their efforts by being named as the Athletes of the Week," said Jake McCallum, Langara's Acting Director of Athletics.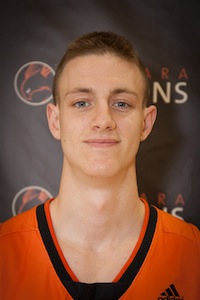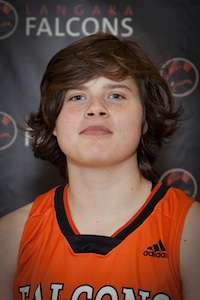 Elliot Mason and Jolissa Crossley. Photos: Jennifer Oehler. 

The Falcons take on Camosun College in their next home game this Friday, with the women tipping off at 6:00 pm and the men at 8:00 pm. They'll then face VIU on Saturday at 1:00 pm and 3:00 pm. 
Media Contact:
Annie Mullins
Communications Officer
Langara College
604.323.5058 | amullins@langara.bc.ca