Nov 1, 2012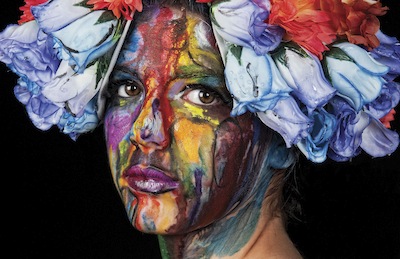 "Painted Lady" by Jhoana Tamayo. Make-up by Paula Lanzador, modelling by Riley.

Vancouver, BC – A Langara student has won national recognition for her photography after one of her images was selected as the cover of this month's Applied Arts magazine.
 
Jhoana Tamayo, who graduated from Langara's Professional Photo-Imaging Program this year, submitted her photograph "Painted Lady" to the publication as part of their annual Applied Arts Creative Excellence student awards competition. She was announced yesterday as a winner – and her image was selected as the cover of the Applied Arts November/December issue.

Jhoana came to Langara from the Philippines, where she studied Information and Communication Technology Management at De La Salle University in Manila. During her time there she discovered a "passion for photography" and after completing her degree was pointed in the direction of Langara's Professional Photo-Imaging Program by her sister, who already lived in Canada. Her image "Painted Lady" was created as part of Jhoana's fourth-semester portrait options class, with the collaboration of makeup artist Paula Lanzador and model Riley.

"I'm very honoured to have my piece selected as the cover of the student awards issue," said Jhoana, who is currently working as a studio photographer. "This achievement motivates me to take my photography a step further, but I couldn't have done it without the help and support from my family, instructors, and friends."
 
The talented photographer is now launching a photography and graphic design studio with two friends, called Lumiere Studio Inc. They specialize in creative portraiture, photography, and graphic services, and hope to expand into commercial photography.

"Everyone in the Photo-Imaging Program at Langara is very proud of Jhoana's recent accomplishment," said Catharine O'Brien-Bell, the program's Department Chair. "It is a testament to her quiet determination. We wish her continued success in her career."

Jhoana will officially be announced as an award winner in the "Photography-Single" category tonight at the Applied Arts Awards Exhibition in Toronto, where two other Langara winners will be honoured as well; Kathleen Loski, also from Professional Photo-Imaging, has won in the same category for her work titled "Soul Food". Creative trio Marianela Ramos Capelo, Lauren D. Zbarsky, and Yee Jee Tso, from various Continuing Studies Programs, are also being honoured in the "Advertising-Series" category for their campaign for Butter Electric Scooters.

Jhoana's personal website can be viewed here.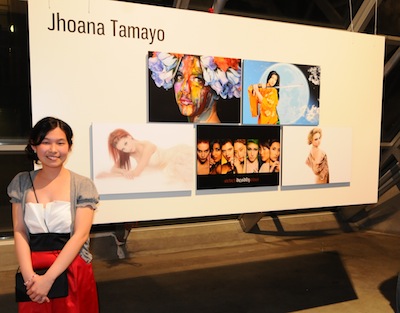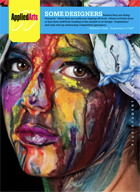 Left: Jhoana Tamayo pictured with her work at the Professional Photo-Imaging grad show this spring.
Right: This month's issue of Applied Arts magazine.

Learn more.
Annie Mullins
Communications Officer
Langara College
604.323.5058
amullins@langara.bc.ca