May 17, 2012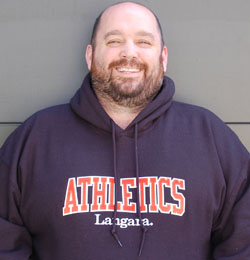 Paul Eberhardt is the new Head Coach of the Langara Falcons men's basketball team.


Vancouver, BC
– Championship-winning coach Paul Eberhardt will be taking up the helm of Langara's men's basketball team, it was announced today.  
Eberhardt, who has over three decades of coaching under his belt, already has 10 years of experience in the Pacific Western Athletic Association (PACWEST) after coaching the Capilano University Blues from 1999 to 2009. He will be taking over from Head Coach Jake McCallum, who stepped down this past March after six years with the Falcons.
"We are very fortunate to be able to add Paul to our coaching staff," said McCallum, who is now serving as Acting Director of Athletics and Intramurals. "He is an extremely passionate coach who brings with him a wealth of experience that will serve our student-athletes well."  
Eberhardt led the Blues to a Provincial Championship in 2003 and has been coaching the senior boys' basketball team at R.C. Palmer Secondary School in Richmond since 2005. His recent accomplishments include leading the R.C. Palmer boys to the AAA BC Championship title in 2011.  
"I am more than excited to take over the head men's coaching job at Langara," said Eberhardt. "The tradition of excellence in this program is second to none, and it is an honour to follow in the footsteps of the many great coaches who have come before me."  
As an NCCP Level III certified coach, Eberhardt has spent countless hours coaching with the Basketball BC Elite programs over the past 20-plus years. He has a Master's Degree in Education and is also serving as the Athletic Director at R.C. Palmer. He was recognized as both the Richmond Sports Council Coach of the Year and the Basketball BC High School Coach of the Year in 2011.
The 2012-2013 PACWEST men's basketball season begins on Friday, November 2 when the Falcons play host to Douglas College.  
Learn more.
Annie Mullins
Communications Officer
Communications & Marketing Services
T 604 323 5058
amullins@langara.bc.ca