Dec 16, 2011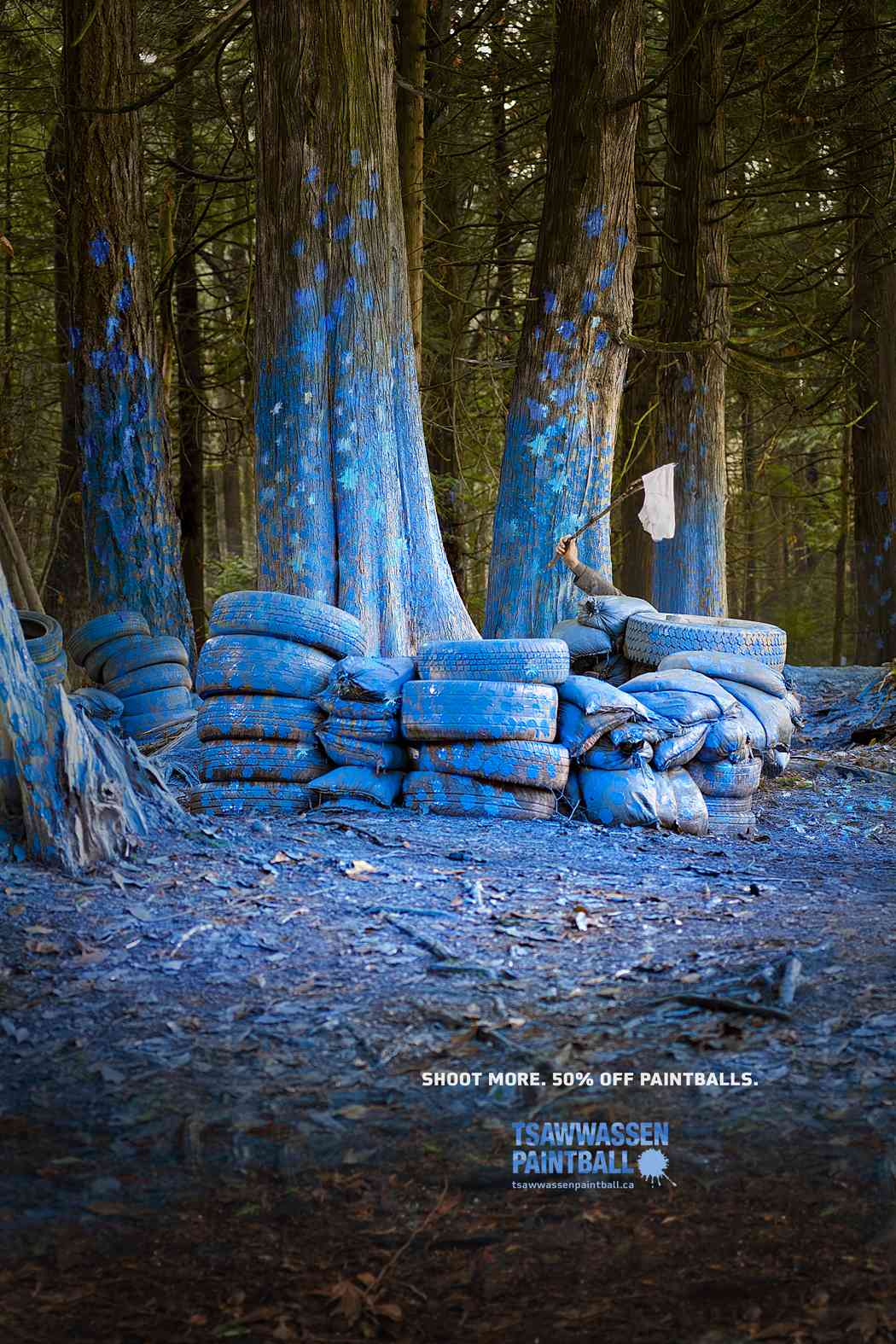 The advertisement, shot by Scott Prince and Michael Hall, featured on the cover of Lürzer's Archive magazine.
Vancouver, BC, December 16, 2011 – An advertisement featuring a photo shot by Continuing Studies students at Langara College has been chosen as the cover of a prestigious international magazine.  

Scott Prince and Michael Hall, students in Langara's Continuing Studies Photography program, shot the image as part of an ad campaign for the British Columbia Paintball Association. The whimsical picture is now featured on the cover of the German advertising magazine Lürzer's Archive.  

Billed as "the world's most stolen magazine", Lürzer's Archive features a bi-monthly showcase of exceptional advertising from around the globe, and counts a readership of 150,000 in the international creative community.    

The image was part of Scott and Michael's Commercial Production photography course, which teams students with art directors and copywriters from top local ad agencies – in this case DDB Vancouver. It was part of a campaign that included shots by fellow students Catherine McLaren, Will Ting, Matthew Beckett, and John Muirhead.  
In addition to the honour of being featured on Lürzer's cover, the campaign in its entirety was recently recognized at the Lotus Awards – the largest awards show in Western Canada for the advertising and design industries. Langara's Rethink Scholarship was also honoured for "Best Self Promotion" in the Miscellaneous category.  
"I am really pleased that, for the second year in a row, students from the CS Photography Program have had their work showcased in the Lotus Awards, one of the advertising industry's most prestigious awards show," said Greg Blue, Langara's Manager of Creative and Applied Arts in Continuing Studies.
About Langara College  
Langara College, located in beautiful Vancouver, BC, Canada, provides University, Career, and Continuing Studies programs and courses to more than 23,000 students annually. The College's expansive academic breadth and depth allows students to choose their own educational path. 
 
Media Contact:
Annie Mullins
Communications Officer
Communications & Marketing
604.323.5058
amullins@langara.bc.ca