Aug 8, 2011
Students have opportunity to travel for international and humanitarian projects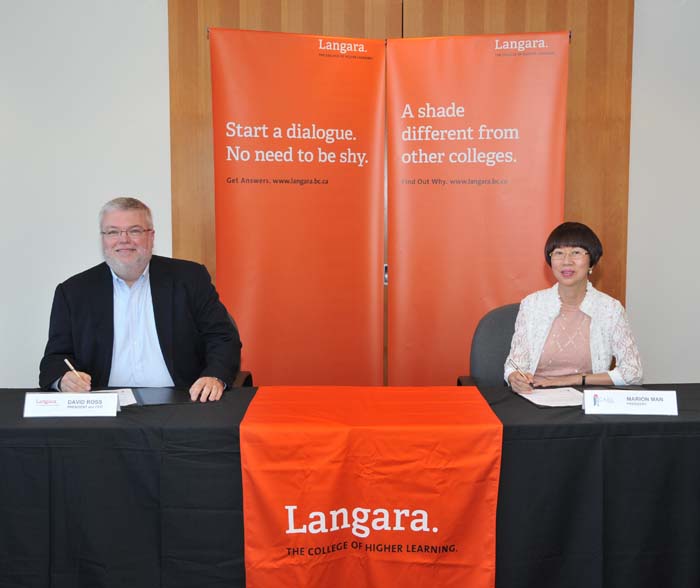 Vancouver, BC, August 8, 2011 – Langara students will soon have the chance to travel abroad and participate in volunteer service opportunities in developing countries as the College partners with Vancouver-based C.A.R.E. Society to launch a pilot project in the 2011/2012 school year.
Since 2001, the C.A.R.E. Society has partnered with Cathay Pacific Airways to support their family reunification and disaster relief programs and more recently, established a program for global citizen education.  This program provides college and university students with air travel around the world for international service, education, and humanitarian assistance projects. It is all made possible via Asia Miles Travel points donated by passengers. 
"One of our goals is to train college and university students to become more globally-minded through humanitarian work in needy areas of the world," explained Marion Man, President of C.A.R.E. Society. "We look forward to working with Langara College to make this happen."
"We are proud to partner with a prestigious organization such as C.A.R.E.," said David Ross, President and CEO of Langara College.  "Students will have an opportunity to experience international humanitarian work first hand, while developing leadership, civic engagement, and community building skills at the same time. We are committed to providing a rewarding educational experience to all students, and are confident this opportunity will only strengthen their personal, academic, and career development through volunteerism."
Up to eight students will be selected based on an application process this fall, for travel in 2011 or 2012.  Past locations have included the Himalayas, Mozambique in Africa, Hunan Province in China, and Swaziland. For more information about C.A.R.E. Society, please visit www.caresociety.com.
About Langara College
Langara, located in beautiful Vancouver, BC, Canada, provides University, Career, and Continuing Studies programs and courses to more than 23,000 students annually. The College's expansive academic breadth and depth allows students to choose their own educational path. For more information, visit www.langara.bc.ca.
About C.A.R.E. Society
C.A.R.E. Society, established in 1994, was the first not-for-profit to award Asia Miles for charities.  It started with an objective to reunite children, parents and grandchildren, which expanded to include international humanitarian efforts and then more recently, to include projects that involve the development of youth as global citizens and cross-cultural understanding. For more information, visit www.caresociety.com
About Asia Miles
Asia Miles is an air miles donation program that collects air mile points direct from customers through the STAR alliance network.  Asia Miles partners with charitable organizations such as C.A.R.E. Society, Red Cross, UNICEF and others.  The charitable partners distribute the donated air miles.
-30-
Reference:
Yvonne Ohara
Manager of Communications and Marketing
604.657.1636
news@langara.bc.ca