Nov 17, 2010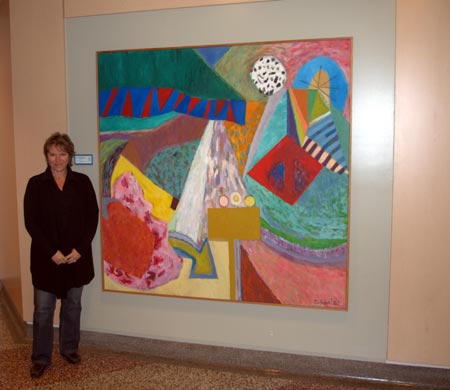 Mira Malatestinic, Director of the Art Collection at VGH, next to a Sylvia Tait painting.
More than 50 Langara art history students are currently working with Vancouver General Hospital (VGH) to archive the over 600 pieces of art gracing their walls. Built over the last decade through the generous donation of artists and collectors, the collection includes paintings, sculptures, and photographs.
Vancouver Sun recently interviewed second-year arts student Jayme Strickland and Langara instructor Anne Kristiansen about this collaboration.
Read full article:
Ten years of art and healing
By Adrian Macnair
Published: November 15, 2010
Learn more.
Langara Art History
VGH & UBC Hospital Foundation