Aug 23, 2010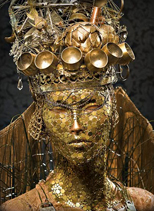 Pacific Rim Magazine, the annual publication produced by the students of Langara's Publishing program, is now available online. Packed with more content than ever before, this year's issue features an array of editorial and artistic splendour. With a wide range of topics from art to business, there's something for every reader.
This year's Pacific Rim Magazine website was created as a student project, produced in the summer Electronic Communications (web) and Flash courses.
The Publishing diploma program at Langara College teaches students to use the latest publishing tools and techniques in a collaborative environment that cultivates the professional attitudes and creativity needed to excel in a publishing career. Each year, students collaborate to design and produce Pacific Rim Magazine, a glossy, full colour publication that is distributed in the Globe and Mail across Canada. The 2010 issue was distributed in the May 12 edition. 
Learn more.
Elizabeth Rains
604.323.5648
erains@langara.bc.ca