Wednesday, September 29 | 2:00 pm–3:30 pm | Truth and Reconciliation Calls to Action Workshop 
What are the TRC Calls to Action? This workshop will go into the history of the TRC and the  commitment to the Calls to Action. It will discuss the historical inequities of Indigenous  communities, the rise and fall of popular discourse around Indigenous Peoples on Turtle Island, and the lack of action and mobility towards the Calls to Action. Participants can expect to have a  better understanding of what it means to be a settler-ally, how they can personify the Calls to Action in their own personal and professional lives, and how to do further investigation and  their own research into how reconciliation can move forward. 
About the facilitator: Conor Kerr is the Executive Director of Indigenous Education & Services at snəw̓eyəɬ leləm. He is Metis/Ukrainian with roots in the Lac Ste. Anne, Papaschase Cree Nation, and from settlers in Treaty 4 territory.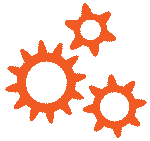 Loading...
---
Stay Connected Online
Follow @LangaraGatheringSpace on Instagram for event updates, important resources, and more. Keep the conversation going with #orangeshirtday2021 #everychildmatters #reconciliation
---
If you have any questions please email indigenous@langara.ca.