Join us for Tech Thursday! The inaugural Tech Thursday focus will be all about The Big Picture. Panelists will include experts from the technology industry. Join us for an informative night and gain insights into a day in the life of a career in tech, what skills are required to work in the industry today, and what kinds of positions are emerging in the marketplace. A variety of job types, career paths, and future outlooks will be presented. Register below.


Tech Thursday: The Big Picture
Thursday, March 22, 2018
5:00 pm–6:30 pm
T Building Gallery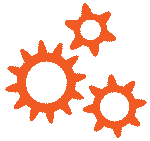 Loading...