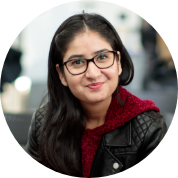 A Spring Semester Unlike Any Other
Langara College recognizes that these are unusual times and we are working hard to ensure that we continue to offer our new and current students, faculty, and staff a safe and secure learning environment ».
Online and off, Langara continues to be one of BC's leading undergraduate institutions offering University Studies, Career Studies and Continuing Education programs and courses. Langara offers more than 1,700 courses and over 130 programs to choose from - each thoughtfully designed to give you a solid blend of knowledge and skills.
Langara has delivered some courses online since 2008, but due to these extraordinary times, many courses are virtual for the first time. Since last May, our passionate instructors have devoted over 1100+ hours to learning how to instruct virtually. They will continue to provide you with an excellent education that will allow you to pursue further studies or to start a career. Langara remains committed to your success. In response to the challenges of social distancing, we have also moved student services online and created new virtual learning support ».
Learn more » about what we have to offer you.
Online courses
This Spring Semester, most courses will be offered online. Courses that require face-to-face delivery in order to meet educational goals will be offered in an on-campus or mixed mode format, where safe to do so. When registering for a course, visit our Registration Guide» to see which delivery method your course will be following.
Online instruction with scheduled virtual meetings. Students will either be expected to or have the option to attend and participate in real-time.
Online instruction where coursework can be done any time. Participation and coursework will be fulfilled through various online channels with little or no real-time interactions required.
Online instruction with a mixture of scheduled virtual meetings (some optional, some required) and coursework that can be done any time.
On-campus: Courses will be delivered on-campus to students. This will be reserved for applied courses with specific requirements for face-to-face or hands-on activities and courses requiring access to specific on-campus resources or equipment.
Mixed Mode: Courses will be delivered in a blend of on-campus and online.
Offsite: Practicums and work-integrated-learning experiences offsite, where it is safe to do so.
Get a head start.
Apply today
Applications are still being accepted for select programs. Apply to Langara »
Register for fall
Our Spring Semester registration date for Regular Studies is Nov 16, 2020. For information visit registration guide ».
Look for our new tool the Daily Quicklist » of Available Courses when registering. 
Attend an online info session If you applied but haven't accepted your offer, we'd love to help. Learn more or ask questions in an online Drop-In Session ». These sessions are offered on weekdays via Zoom at 10:30 am-12:00 pm, and 2:15-3:45 pm. Contact an advisor at advisor@langara.ca to book an appointment.
Prepare yourself: attend a webinar
Webinars are also available for new students to learn their next steps. Connect with us ».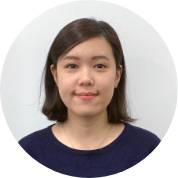 Reese
Langara's Student Recruitment Team
APPLY TO LANGARA »
Are you an

Indigenous student?

We welcome you ». Visit Indigenous Education and Services.
Are you an

international student?

If you have been admitted to Langara, please join a Drop-in Advising Session » for questions with registration or immigration.
One-on-one student

advising.

Get in touch with a recruiting advisor at recruitment@langara.ca or give us a call at 604.323.5144.
Program Advising
Contact a program advisor. Did you know that you can reach out to individual program advisors via Program websites? Check the full list of programs ».
We also invite you to review the New and Prospective Student FAQs », Current Student Resources » and the International Student Resources ».
Don't forget to check out our Mental Health & Well-being page » to see the supports that may be available to you in your time with us as a student.