The International Education Volunteer Program (IEVP) contributes to the development and implementation of special events and ongoing activities for international students at Langara.  Volunteers who are part of this special program receive training and orientation so that they can gain valuable skills to support the IE Office.  These students are integral in providing assistance with special events, and in planning and organizing a variety of social and cultural projects and activities. 
For a sample of activities that are coming up, see our IE events page. 
The IE Department recruits new IEVP members by advertising in the IE News and IE social media pages such as Facebook and Instagram @langara.ie.  This opportunity is open to domestic, Indigenous, and international students enrolled in the University Transfer, Career, or Degree programs at Langara. Download the IEVP brochure to learn more. 
We have completed our recruitment for Spring 2021. Please continue to check this page or follow us on Instagram (langara.ie) to learn about our next recruitment!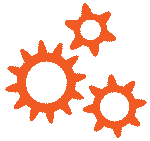 Loading...
Check our facebook  and instagram pages regularly for more information on IEVP.
[]