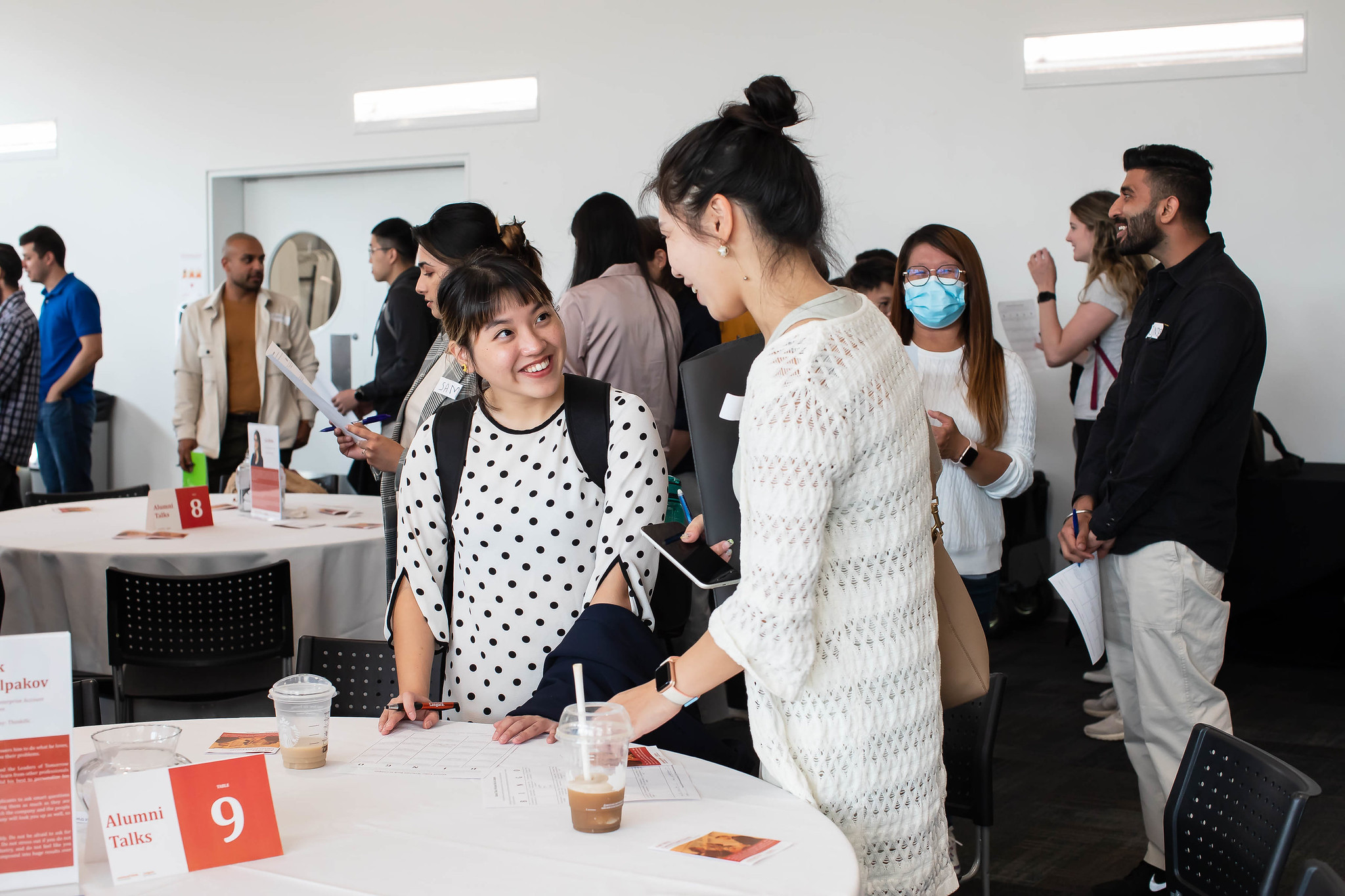 To help students understand more about networking and career options. To discover skills to help them be successful in their career search. We invite students to participate in the Alumni Talks Contest: Networking & Career Journey for the Spring 2023 semester.
Students who participate can enter for a chance to win a $150 tuition credit prize.

How to enter:
Register and attend 

all Alumni Talks events

 the Spring 2023 semester.
Students must check-in at all Alumni Talks series events below qualify for this contest. See the Alumni Talks page for details and to register.



Networking and Career Advice (on campus) – January 30, 2023
Networking and Interview Tips (on campus) – February 28, 2023 [*Event cancelled]
Networking and Next Steps (on campus) – March 30, 2023

Complete a survey at the end of the Alumni Talks events. The survey will include a Personal S.W.O.T. Analysis capturing what students have learned from the events.
At the end of the events, eligible students will receive a survey by email that they will need complete to enter the contest.
*As the February 28 Alumni Talks event was cancelled, students will only need to attend the two Alumni Talks event this Spring semester to qualify for the attendance criteria.
This contest is only open to students who are enrolled in an academic program at Langara College for the Spring 2023 semester. The contest winner will be randomly selected. The winner will be contacted by email and announced on our Facebook page on the week of April 11, 2023.
Contest details are subject to change. Check this page for updates.
Please contact career@langara.ca if you have any questions.