Field Studies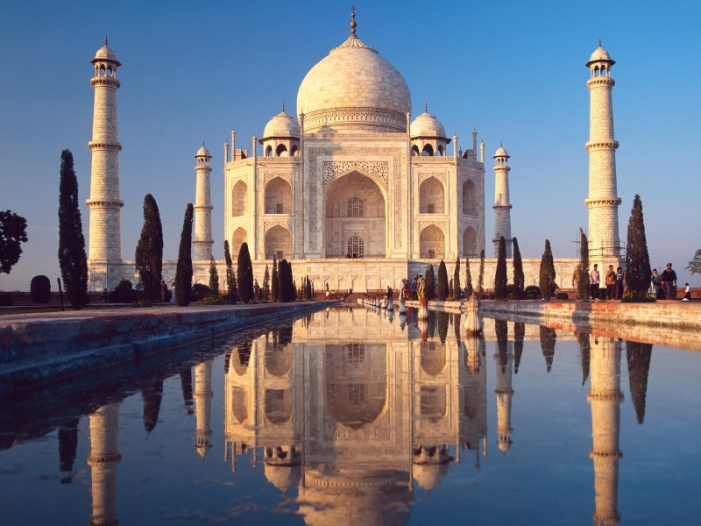 India Yoga Studies & Retreat
CRN 50230
It's the trip of a lifetime; is this your time? Travel to the birthplace of Yoga, and delve deeper into this ancient practice. Connect body, mind and spirit in the land of yoga and spirituality. On this journey, experience the beauty, rich culture and heritage of Northern India with many pilgrimage sites, yoga ashrams, cottage industries, and exciting bazaars. Enjoy Indian hospitality with its vibrant colours, food, accommodations and friendliness. Landing in Delhi, there is much to see and take part from shopping to visiting historical sites. The journey will continue by train through the countryside to Haridwar and Rishikesh. During our stay, we will live and be part of the Ashram life but studying and practicing yoga daily. Together we will explore the sacred river Ganges, markets, rituals and ceremonies. The trip is completed with a tour of the Golden Triangle (Jaipur-Agra-Delhi) as we visit one of the seven wonders of the world, the magnificent Taj Mahal. India and your trip will live on in you long after you return home.
Dates: February 21-March 10, 2019 (subject to change)
Instructor: Anuradha Hannah
Cost: $3450 - includes: Accomodations, transportation, air conditioned train fairs, entrance into monuments, sightseeing, airport transfers, yoga classes, tour guides
Special Holiday Discount: 10% discount if registered with deposit by Dec 15, 2018 (345$ savings) 
Deposit: $650
Registration Deadline: Jan.8,2019 
Note: flight not included
Registration Procedures
There are no prerequisites or background necessary for the educational tour. No travel experience is required. Individuals wishing to register in this program are required to:
Complete and sign an

 

Application for Registration Form

 

(pdf)
Submit a $650.00 CAD deposit cheque made payable to Langara College - for payment by Credit Card, please call the Continuing Studies Registration office at 604-323-5322
Early registration is recommended to avoid disappointment, as space is limited.
Once your application has been submitted your deposit will become non-refundable in the event that you decide to withdraw or cancel your intent to participate in this program for any reason.
IMPORTANT INFORMATION:
If the minimum number of participants has not been reached by the registration deadline, registered participants will be contacted and a full refund of the deposit will be arranged.

All students are responsible for securing proper documentation prior to joining the tour. Passports are required; in addition travelers are advised to check with local consulates for full details regarding Visa requirements. Please note securing a valid visa for entry is sole responsibility of the traveler.
Travel, Flight and Health insurances are required and are the responsibility of the participant to research and secure the appropriate coverage. Check with your health plan, family physician or local travel clinic for advice about traveling overseas.
All participants will be required to sign a release form prior to departure which allows Langara College, Instructors, Staff, Tour Leaders and Contract Services Employees to be free of liability with respect to this Travel Program.
Program itinerary and dates are tentative. Program costs are based on a minimum number of participants and are subject to change without notice. Single supplement will apply to all single travelers not sharing a room. If you do not have a traveling companion we will be happy to make arrangements for you to pair up with another member of the group (cannot be guaranteed). Langara College reserves the right to cancel any program prior to departure without penalty or liability.