Facilitators
Klaus Boedker
Facilitator
TechWorks: Agile/Lean Software and Web Delivery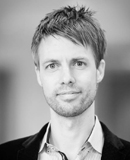 Klaus Boedker is an Agile/Lean Enterprise Coach, Certified Scrum Professional and Senior IT Project Manager. With nine years of software and web delivery experience, Klaus works with some of Canada's largest organizations helping them transition to an Agile/Lean software delivery model.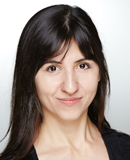 Julia is an award winning SEO specialist with over seven years of marketing experience. In 2015, she won an award for most improved local video marketer after learning video SEO from top experts in the industry.

She holds a MA from UBC and has worked in both China and Canada. Julia is multilingual and fluent in Mandarin and Ukrainian.