Itinerary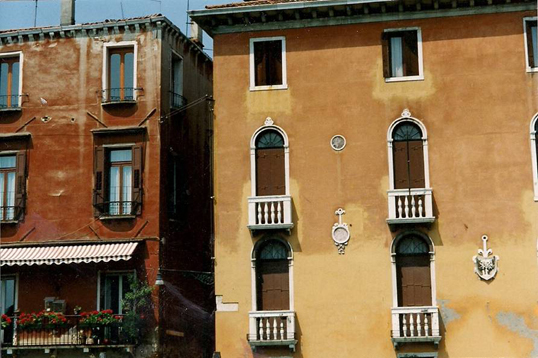 Proposed Itinerary (Subject to change)
Day 1 - Florence
Arrival in Florence, check into the hotel. Orientation meeting then take our sketchbooks to start to record our Italian journey, with a casual walking tour of the city to locate the famous sites: Piazza della Signoria, Ponte Vecchio, the markets, Duomo, Baptistery,a walk to the Palace Medici Riccardi and Santa Maria Novella. Gather for a welcome dinner.
Day 2 - Florence
Breakfast at hotel. Sketching our morning visits to San Marco Museum (Fra Angelico), the Accademia (The David), and the Uffizi in the afternoon. Evening free.
Day 3 – Florence/ Pierle
Depart Florence at 10:00 am by private coach. Transfer to Pierle. Settle in Villa Cuiano & check in. With time to explore and sketch and photograph of the grounds followed by group dinner.
Day 4 –  Pierle
A lesson in the morning with a demonstration and then an opportunity for painting and sketching sessions around the villa  during the day with individual instruction followed by group critique and evaluation of the work. Free time before group dinner.
Day 5 – Pierle
Morning visit to local artist's studio near the villa with a demonstration and then on to Pierle village and the countryside to sketch and explore the olive groves and castle ruins with watercolours. Return to the villa for our group critique of the day's work and then free time for swimming, walking, and relaxing. Group dinner.
Day 6 – Pierle, excursion to Cortona
We travel to nearby Cortona and the visit includes a guided tour in Cortona with various churches and the Etruscan Museum
and the Saturday market as we sketch and photograph this amazing hill top city (Under the Tuscan Sun takes place here) and enjoy lunch then return to Pierle for a group dinner.
Day 7 – Pierle
Painting day starting with an acrylic demonstration by your arts instructor at the villa and surroundings and group critique of the day's work. After-dinner lecture on Arezzo by local artist for the next days' excursion.
Day 8 – Pierle / Arezzo
Excursion by private coach to Arezzo. See and sketch the masterworks by Piero Della Francesca (Legend of The True Cross, The Resurrection, Madonna del Parto). Guided tour.
Day 9 –  Pierle
In depth painting day, again with individual instruction at villa and surroundings, and incorporating all the influences in the work and end of the work day critique. Group dinner.
Day 10 – Pierle
Final painting day with instructor at villa and surroundings. Mid-day critique towards completing all works for the exhibition. A Vernissage prepared by Judith at the villa with our hosts and other guests to celebrate the art work created on the tour. Group dinner at Villa Cuiano.
Day 11 – Pierle / Florence
Travel to Florence; book into hotel. Tour Florence. Free time to shop or explore Fiesole, Pitti Palace, or Piazzale Michelangelo and complete your sketchbook drawings.
Farewell group dinner.
Day 12 –  Florence
End of tour after breakfast.