Viewbook
Looking for information about Langara's programs and services? Have a look at our Viewbook. It has all the information you need to help you make your decision about coming to Langara.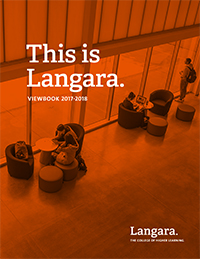 Click on the image to open a pdf version in a new window.
---
 Student Links
Looking for a guide to what Langara's campus has to offer? Our Student Links guide will help make your first days here a little easier.