Yoga Teacher Training & Yoga Therapy
MISSION STATEMENT: We train professionals in the classical, therapeutic and holistic practices of Yoga. Through comprehensive and experiential learning, our certified yoga teachers and therapists create balanced Yoga classes, to support physical and emotional well-being in their communities. We recognize Yoga as a valuable health profession that contributes to personal growth and social change.
HIGHLIGHTS:
College certifed professional training
First public college in BC to offer professional yoga therapy and yoga teacher training programs
Skilled and experienced instructors
Experiential, therapeutic and holistic education learning models 
International Association of Yoga Therapists Member School (IAYT)
See the Programs tab for detailed program information!
Watch our video to learn more about what our Yoga Teacher Training program: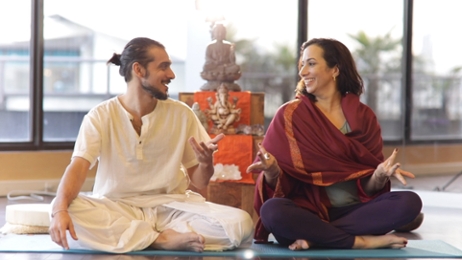 ---
COLLEGE CERTIFICATE:  To ensure that this education will be valued in the marketplace, programs are reviewed and assessed by Langara College's Health and Human Services Advisory Committee, comprised of leading business and health-care professionals. All certificate programs must be vetted through Langara College's Education Council before receiving approval as a certificate program.
---