Custom and Corporate Training
Whether your organization requires a one-day workshop or an in-depth program of ongoing training and instruction, Langara College Custom Training offers educational expertise and flexible training solutions to meet all of your unique business needs.
Langara College Custom Training maximizes training and staff participation opportunities by bringing the classroom to your business organization.
As leaders in professional development, post-secondary education, and lifelong learning, we understand how to engage adult learners from all walks of life. Benefit from Langara College's pool of qualified trainers and instructors. Let us help you assess and tailor your training to suit your employees and your organization.
To gain immediate measurable returns on your training investment contact Langara College Custom and Corporate Training today at CustomTraining@langara.ca or complete this form: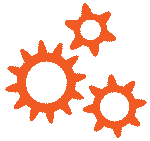 Loading...