The Sustainability Student Ambassador program provides leadership experience for Langara students interested in engaging the community in sustainable practices to create major contributions to social development and environmental protection. Ambassadors will receive training and have the opportunity to envision, develop, and execute projects related to sustainability.
The Sustainability Student Ambassadors raise awareness about ecological issues, encourage environmentally responsible behaviour in the community, and plan sustainability-related events and activities.
Previous events from the Sustainability Student Ambassador program include:
Climate Talk
The Sustainability Student Ambassadors invite Langara students, employees and alumni to be part of our Climate talk!
We will talk about how climate change is affecting us, and how you can be part of the solution! Come learn, play games and run different scenarios with us to become a climate change expert!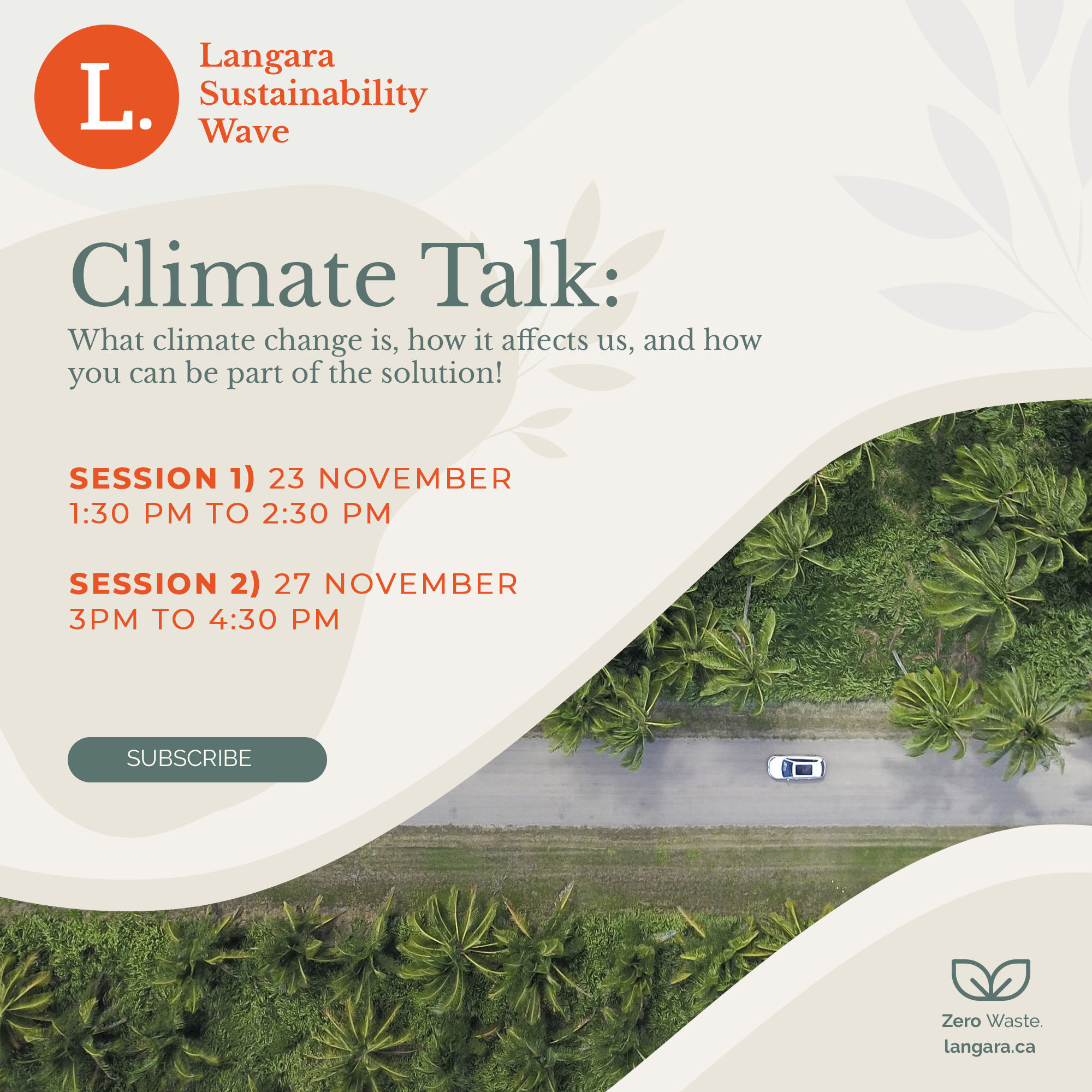 Sustainability as a Career
A career talk webinar to discuss how companies are implementing sustainability in their workplace and values. The panel includes companies from retail innovation, energy, banks, among other industries.
Do you want to work in your field and feel that you contribute to a better world? Learn from the most innovative companies!
Wondering what skills do sustainable employers value when hiring? Ask during the Q&A of the event!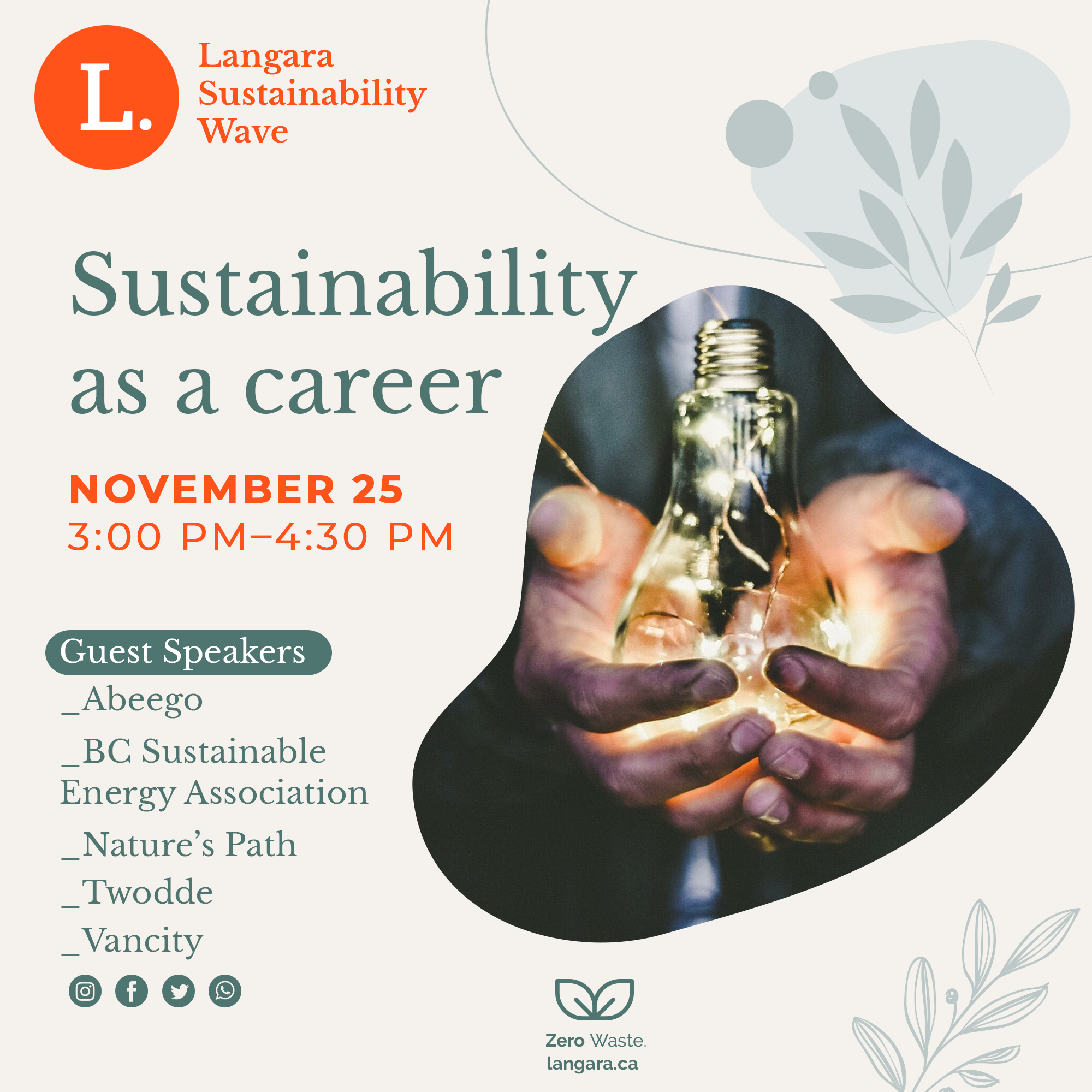 Langara's Runaway: Upcycle Your Way to the Top
Langara's Runway: Upcycle Your Way to Top is a virtual fashion show that promotes the talents of Langara College community members. We will talk about how artists, stylists, influencers, and fashion lovers are using art to subvert the fast fashion industry, construct a better future, and express views, ideas, and personality.