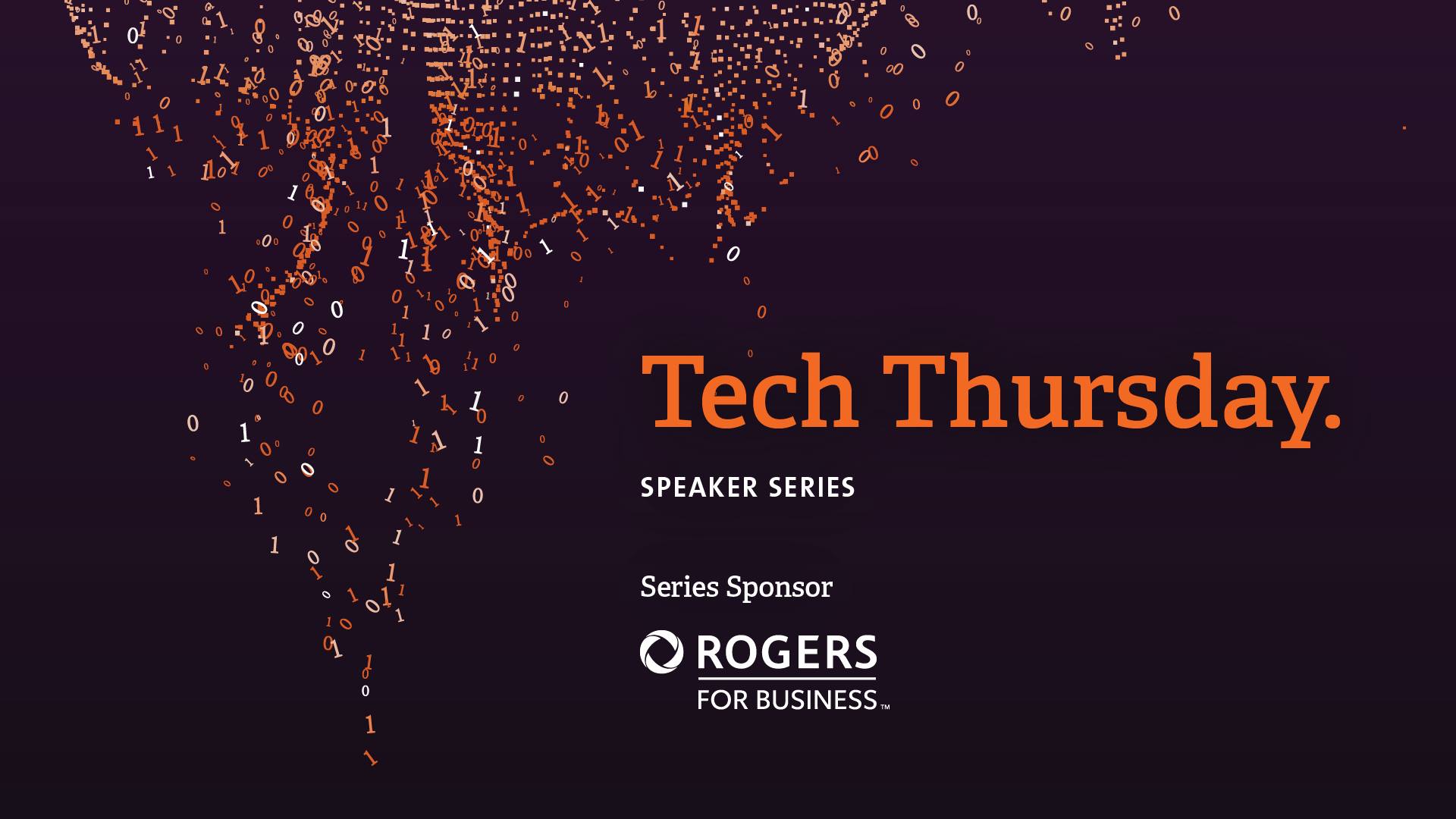 Tech Thursday is a series of monthly panels where industry experts will talk about a day in the life of their career, the position and skills required to do their work, and tips for students entering their company. These panel talks are open to all registered Langara students and are free to attend.
The Tech Thursday series has concluded for the Spring 2022 semester. Thank you to all the panelists, students, and faculty who joined us at these events. Tech Thursday will return in the Fall 2022 semester – stay tuned for updates.
Series Sponsor

Spring 2022 Events
Tech Thursday: Recruiters
January 27, 2022 | 5:00 pm–6:15 pm | Virtual event via Zoom
Hear tech recruiters share insights about the hiring process and tips for students.
Tech Thursday: Careers in Computer Science
February 17, 2022 | 12:30 pm–1:45 pm | Virtual event via Zoom
Hear from a software engineer, a software developer, a data scientist, and cyber security professional about their career paths.
Tech Thursday: Web Design and Development Careers
March 31, 2022 | 12:30 pm–1:45 pm | Virtual event via Zoom 
Hear from web designers specializing in user design and functionality.
See the list of past Tech Thursday events from previous semesters.
Employers are subject to change. Check this page for updates.
For any questions regarding Tech Thursday, contact career@langara.ca.