Tech Thursday is a series of monthly panels where industry experts will talk about a day in the life of their career, the position and skills required to do their work, and tips for students entering their company. A variety of job types, career paths, and future outlooks will be presented each month.
Tech Thursday: Careers in Data Science
May 30, 2019 | 5:00 pm–6:30 pm | T Building Gallery*
*The location of this room may change. Please check back for updates.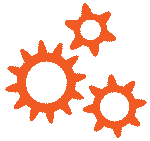 Loading...
Past Tech Thursday events:
Tech Thursday: Careers in Computer Engineering
January 31, 2019 | 5:00 pm–6:30 pm | T Building Gallery
Tech Thursday: Careers in Software Development 
February 28, 2019 | 5:00 pm–6:30 pm | T Building Gallery
Tech Thursday: Careers in GIS
March 21, 2019 | 5:00 pm–6:30 pm | T Building Gallery