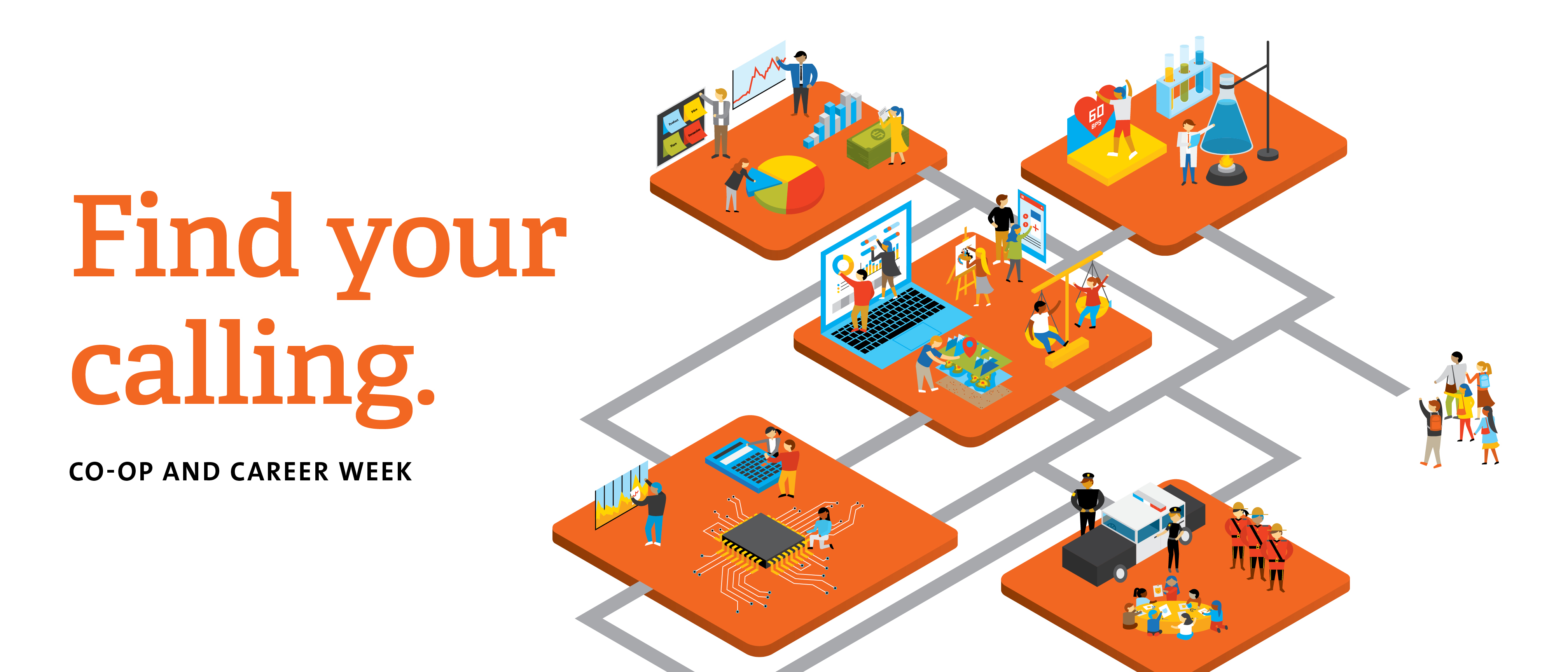 Premier Sponsor

EVENT UPDATE: In light of the recent developments around COVID-19, Co-op and Career Week has been postponed to November 16–19, 2020. For College updates regarding COVID-19, please check the campus news page for more information. Thank you for your interest in this event.
ABOUT CO-OP AND CAREER WEEK
Meet dozens of employers, expand your network, and get connected in your area of study and beyond.