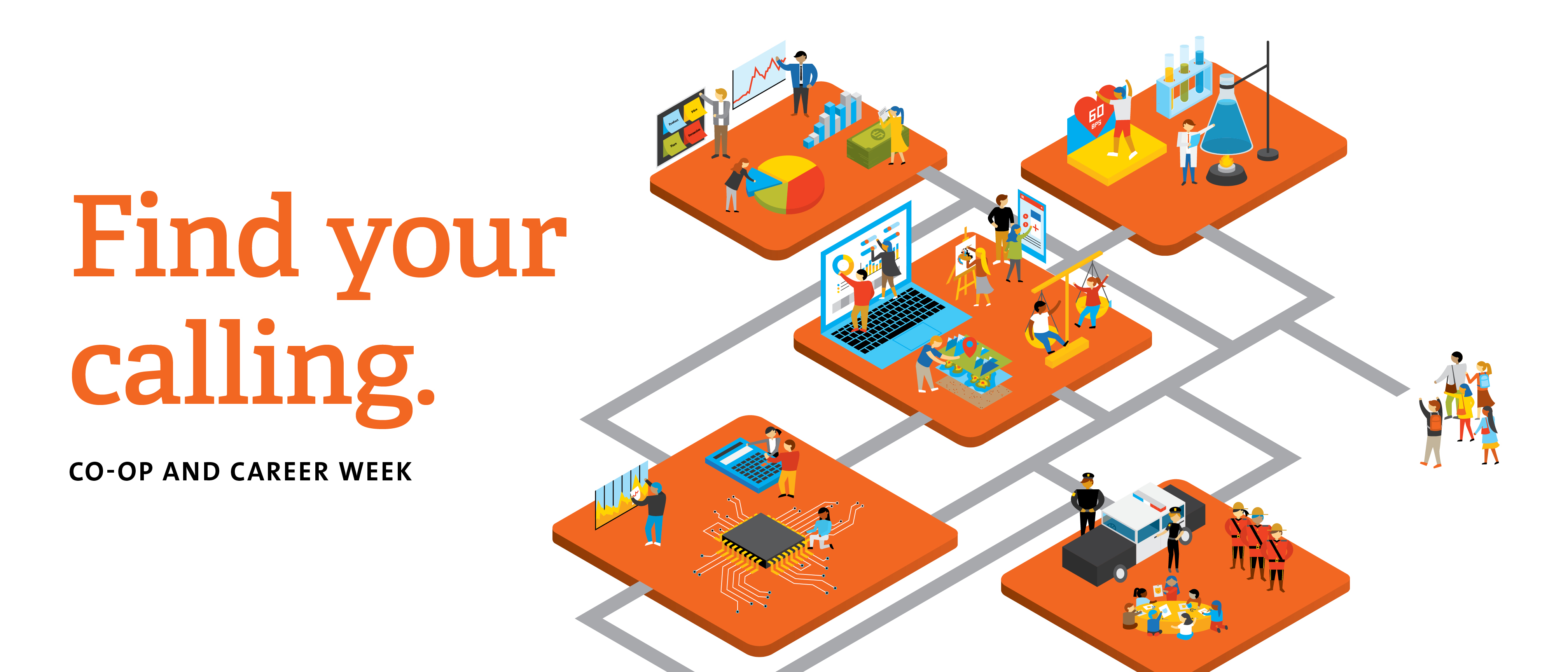 Co-op and Career Week is March 18–21, 2019. Connect to employers in your area of study and interest through networking events, employer panels, and a career fair.  
CO-OP AND CAREER WEEK EVENT SCHEDULE
March 18: Human Resource Tips, Networking, & Interviewing
March 19: Business Day: Accounting, Finance, Business, Marketing and the annual Career Fair
March 20: Science Day: Chemistry, Physics, Biology, Bioinformatics, & Math, Stats and Data Analytics
March 21: Arts, Media, Technology, & Innovation including Project Management
GET PREPARED FOR CO-OP AND CAREER WEEK
Get ready for Co-op and Career Week by attending special workshops that will help you refine your resume, dress for success, and develop your interview skills. Stay tuned for more details on these events.