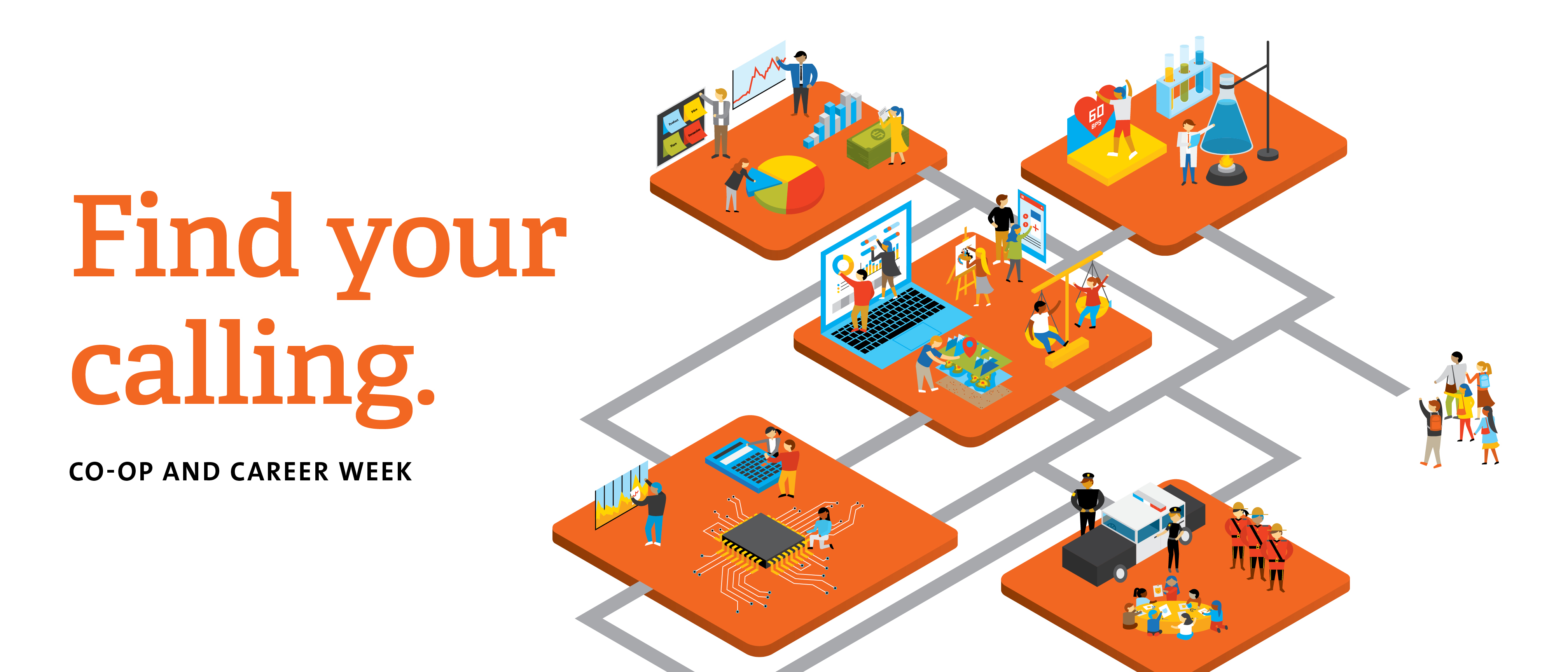 Co-op and Career Week is March 18–21, 2019. Connect with employers in your area of study and interest through networking events, employer panels, and a career fair.  
CO-OP AND CAREER WEEK EVENT SCHEDULE
March 18: Human Resource Day – Tips, Networking, and Interviewing
March 19: Business Day – Finance, Accounting, Business, Marketing and the annual Career Fair
March 20: Science Day – Chemistry, Physics, Math, Stats, Data Analytics, Biology, Bioinformatics, Computer Science and Criminal Justice
March 21: Project Management, Technology, and Innovation Day - Web Mobile App Design, Computer Science, Business and Arts
GET PREPARED FOR CO-OP AND CAREER WEEK
Get ready for Co-op and Career Week by attending the Dress for Success event on March 12, 2019 which will include special workshops that will help you refine your resume, dress professionally, and develop your interview skills.
Looking to get involved? Email career@langara.ca for more details.
ENTER TO WIN THE GRAND PRIZE OF A $350 TUITION CREDIT
Attend a minimum of 3 events – and get your Student Program signed by our staff.
Complete the student survey.
Drop off your signed Student Program at one of the following location before Friday, March 26:

Grand Prize Corner in the T Gallery during Co-op and Career Week
The Co-op and Career Development Centre (C121).
The Grand Prize winner will be announced on April 1, 2019.