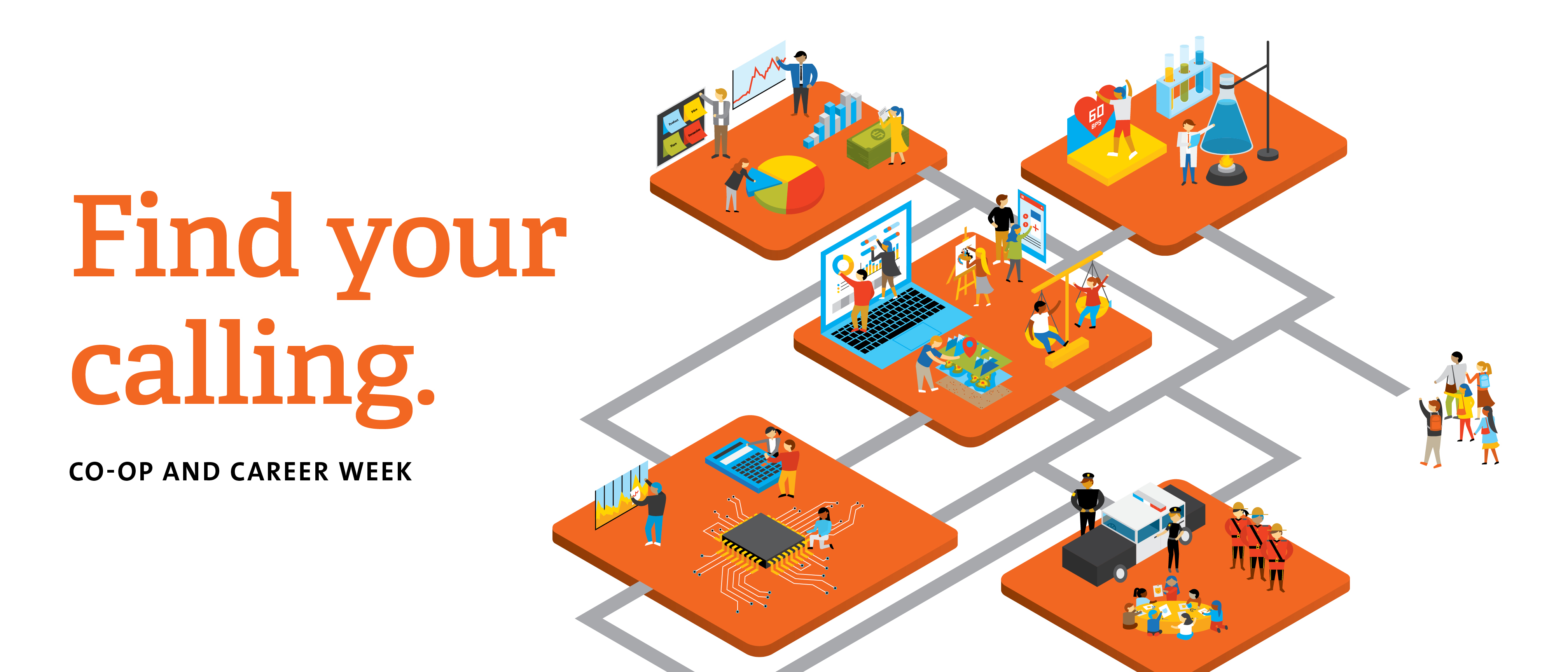 Co-op and Career Week is from March 16–19, 2020. Stay tuned for more details to connect with employers in your area of study and interest through networking events, employer panels, and a career fair.
CO-OP AND CAREER WEEK EVENT SCHEDULE
March 16: Human Resource Day – Getting Started, Trends, and Tips
March 17: Business Day – Marketing, Business, Accounting, Finance, and a Career Fair
March 18: Innovation Day – Project Management, Industry Innovators, and Entrepreneurship
March 19: Science Day – Physics, Chemistry, Biology, Bioinformatics, Data Science, Analytics, and Computer Science
GET PREPARED FOR CO-OP AND CAREER WEEK
Get ready for Co-op and Career Week by attending a preparation event on March 12, 2020 which will include special workshops that will help you refine your resume, dress professionally, and practice your interview skills.
*Events are subject to change.