Apr 23, 2020
Vancouver, BC – Kim Bolan, Langara Journalism instructor and professional journalist, is the latest recipient of the Canadian Journalism Foundation's prestigious Lifetime Achievement Award, in recognition of her fearless commitment to truth in the face of threats and intimidation.
Bolan's commitment to the next generation of journalists is a gift to journalism students who have been learning from one of the country's best-known reporters at Langara. "I feel it's my responsibility at this stage in my career to mentor the next generation of reporters, which I have had the privilege to do here at Langara," Bolan said.
A Vancouver Sun reporter since 1984, Bolan also teaches Media and the Law and Investigative Reporting in the Journalism program. Many of her students have gone on to become award-winning journalists themselves. Her experiential way of teaching has been praised by students, fellow journalists, and policymakers.
For many journalism students, Bolan's field trips to Vancouver's courts—from Provincial to Supreme—are the highlights of their academic training. Over the years, many of these graduates have stayed in touch with Bolan and rely on her expertise on criminal court proceedings and investigative projects.
"Langara Journalism is proud to have Kim Bolan as a valued member of our faculty," said Journalism Department Chair Effie Klein.
Bolan will be honoured at the annual CJF Awards on October 30 in Toronto at The Ritz-Carlton. For more information, visit the CJF Awards page.
About snəw̓eyəɬ leləm̓ Langara College
Located in beautiful Vancouver, B.C., Canada, snəw̓eyəɬ leləm̓ Langara College provides University, Career, and Continuing Studies education to more than 23,000 students annually. With more than 1,700 courses and 130 programs, Langara's expansive academic breadth and depth allows students of all ages, backgrounds, and life stages to choose their own educational path. Langara is also known as snəw̓eyəɬ leləm̓, a name given to it by the Musqueam people on whose unceded traditional territory the College is located. Langara is celebrating its 49th year on West 49th Avenue with Beyond 49, an integrated celebration, alumni engagement, and fundraising campaign to reconnect with alumni, and raise funds for student support and important College initiatives.
Learn more.
Jackie Hoffart (with notes from Journalism instructor Peg Fong) 
Communications Officer 
Langara College 
jhoffart@langara.ca 
604.323.5176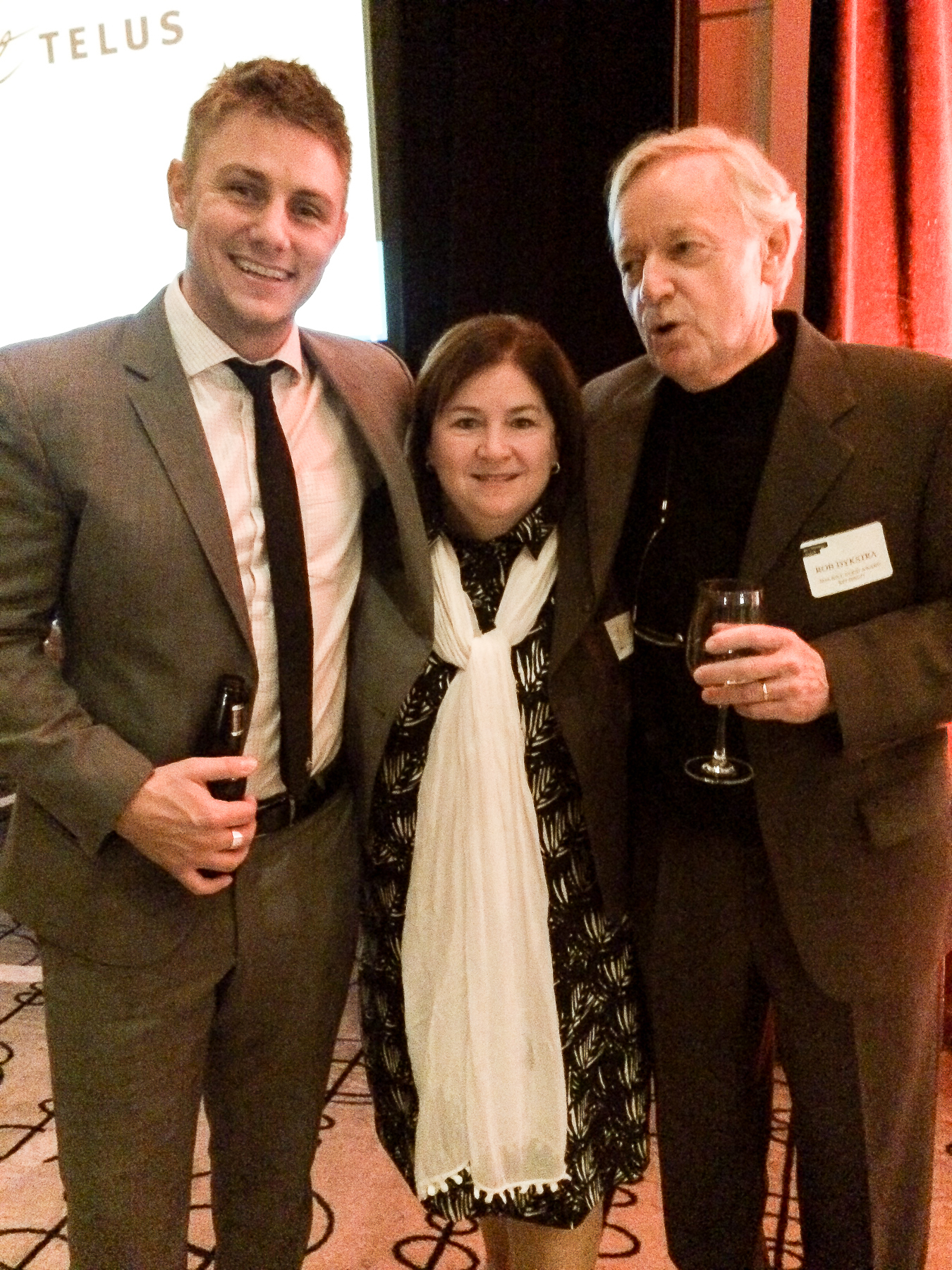 Kim Bolan (centre) with Mike Hager (left) and Rob Dykstra at the 2016 Jack Webster Awards, where she won the Jack Webster Award for Excellence in Journalism. (credit Mark Dawson)