The Jade Volunteering Excellence Award recognizes extensive on-campus contribution in volunteering & leadership. VOLT volunteers who meet the following requirements are encouraged to apply:
Volunteering must be without compensation or part of a program of study.
Preference is given to those registered in 9 credits at the time of application.
Students must be enrolled in regular studies and be a member of VOLT.
Next intake for applications: Applications are now closed for Spring 2022
If you have any questions please email us at volt@langara.ca. 
Learn more. 
Langara Scholarships
Langara Bursaries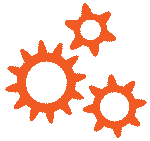 Loading...