Remember to log your volunteer hours so that you can be recognized for your time. 
Which hours are eligible? 
Hours that meet the following requirements can be submitted: 
Completed while you were/are a Langara student (e.g. you must have been/be enrolled as a student at Langara College while you completed the entire duration of the volunteer experience) 
Completed for a not-for-profit or public service organization (e.g. unpaid work for a for-profit company is not eligible for VOLT hours recognition) 
Volunteer Levels 
Apply to the VOLT Recognition program once you have reached 50, 100 or 200 hours and they have logged and approved in MyImpact.  
Level One: 50 Verified Volunteer Hours 
Level Two: 100 Verified Volunteer Hours 
Level Three: 200 Verified Volunteer Hours 
For each level, you will receive: 
a completion certificate 
a non-credit course on your Continuing Studies Transcript 
You may also be eligible for the Jade Volunteering Excellence Award. 
Application Deadlines
VOLT Recognition 
Fill out the form below to be recognized for your volunteer time: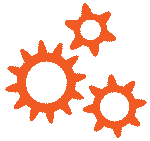 Loading...