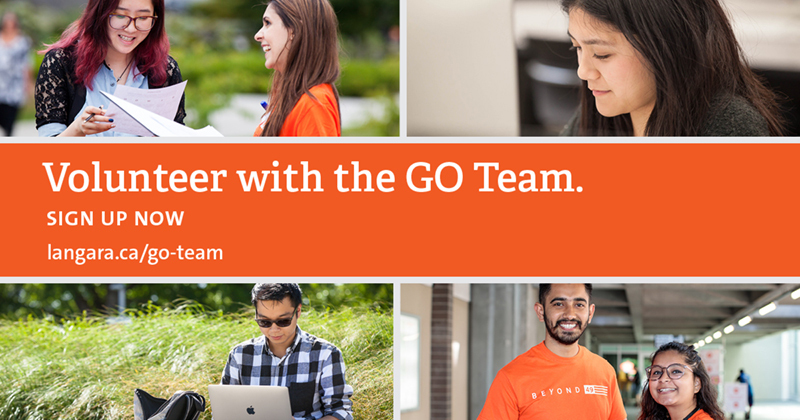 GO Team Volunteers
GO Team Volunteers help new students become active members of the Langara community by introducing them to people, physical spaces, involvement opportunities and support services to make the orientation and transition to Langara easier & more fun!
Explore the Frequently Asked Questions below to find out more about the GO Team, including how to apply.
Senior GO Team Volunteer (NEW)
The Senior GO Team Volunteer plays an important role in building community with GO Team volunteers by supporting them to enhance their knowledge of campus resources and services, build skills, deliver campus tours and facilitate activities to welcome new students during Orientation events and activities.
This role is different than the GO Team Volunteer role in that its function is to support a group of GO Team volunteers as well as support a group of new students during Orientation.