Please note: the process for logging and verifying VOLT volunteer hours has changed, effective September 7, 2021.  
---
 
 Current VOLT volunteers 
Current VOLT volunteers are defined as students who have previously 1) Joined the VOLT Program AND 2) submitted volunteer hours for approval prior to August 13, 2021.
Current VOLT volunteers will be emailed a username and password to a personalized MyImpact profile on September 7.
Once you have registered your profile on MyImpact, you can access your profile online OR, via the MyImpact App.  


Download the app on your Apple or Android phone. 

If you have previously logged hours with the VOLT program, but have not received your account by email from VOLT, please contact us at volt@Langara.ca.
---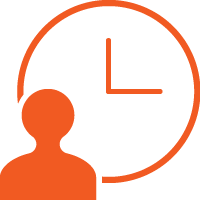 Log your hours
How to submit my volunteer hours:  
Step 1: Log in to your MyImpact account to log your volunteer hours. 
Step 2: Complete and submit a Volunteer Hours Verification Form. This form will be automatically sent to the organization or agency supervisor to verify your hours.  
Note: If you do not complete both steps in the process (Log Hours + Hours Verification Form), the VOLT team will not be able to approve your volunteer hours. 
Learn more. 
https://www.betterimpact.com/siteguide/ 
Questions? Email volt@Langara.ca.