When you volunteer with an organization and log your yours, your hours must be verified by the supervisor before the VOLT team can approve those hours.   
Note: If you have not logged your hours via your MyImpact account, please sign into your volunteer profile to log your hours first. 
When Do I Submit My Hours for Verification? 
Short-term or long-term volunteer commitments with the same organization must be submitted for verification on a semesterly basis. 
Pro tip: Submit all of your hours for an organization at the same time so that the process is easier for you and the organization. One-time only volunteer experiences can be submitted following the completion of hours. 
To verify your volunteer hours, please complete the Volunteer Hours Verification Form below: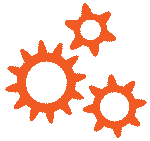 Loading...