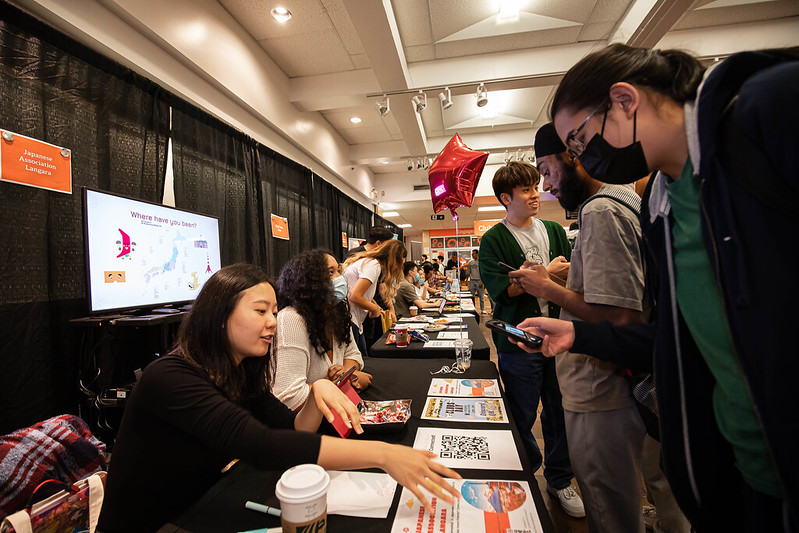 Langara College is pleased to provide support for student clubs in an effort to enhance the student life opportunities on campus. Students who wish to establish a recognized club on campus need to complete this application package and agree to all expectations outlined by the College.
Club applications are accepted all year round and need to be submitted to the Office for Student Engagement. Official club status for all clubs will expire on August 31 of each year and, therefore, clubs who wish to renew their status must submit a new application package with updated club executive information.
Applications require endorsement from the Club Review Committee to be considered for official club status. The Club Review Committee will normally consist of the Manager, Student Engagement and Associate Director, International Student Services. The Director, Student Engagement and Athletics will grant final approval.
---
Benefits for establishing a student club:
Club leaders will have access to booking the College facilities for no cost.
Clubs will receive support promoting club and club activities through the College website, social media, posters, and publications.
Clubs will have an opportunity to participate in Clubs Day, held at the start of the fall and spring semesters.
Each club will have a locker for club materials.
Criteria:
Club Organizers (2) must be registered in a minimum of one course at Langara in each semester of participation
The club must have a minimum of five (5) Langara students who are registered in each semester of participation
All club members must be current Langara students.
---
Student Club Application Process
Contact the Office for Student Engagement to determine if there are any overlaps with existing clubs at: clubs@langara.ca
Review the Student Clubs Criteria above
Identify 5 current Langara students as your founding members and an Employee Sponsor
Prepare your club application 
Submit club application for review

Ensure that all listed club founders (2), founding members(5) and employee sponsor (1) email clubs@langara.ca within one week of submission using their MyLangara email to confirm interest and participation in activating the club

Application is reviewed by Club Review Committee
Upon approval by Club Review Committe, application is submitted for Director Approval
Upon Director approval, club is notified and eligible to access student club benefits
Note: clubs are only permitted to hold off-campus activities that have been approved through the 'application for off-campus activities' process. Any off-campus events not approved through this process are not considered official club activities.