Welcome New Students! Your Student Experience starts here!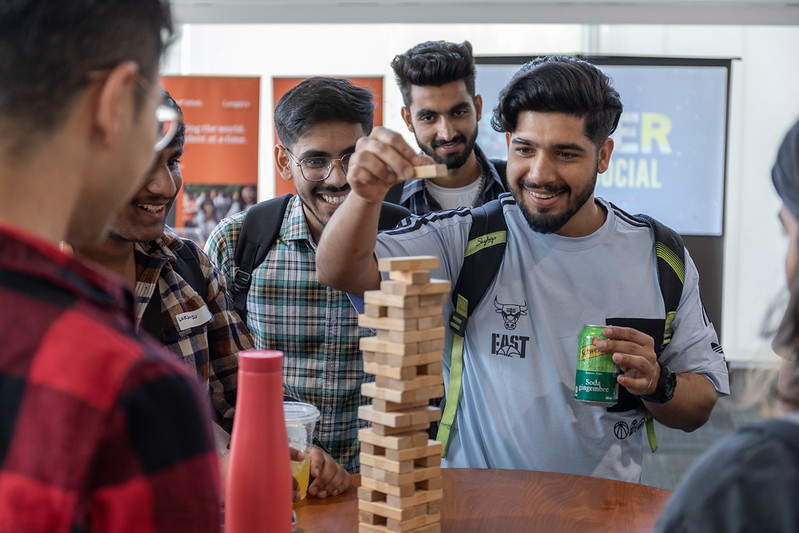 Congratulations on your decision to attend snəw̓eyəɬ leləm̓ Langara College.
We want all new students to feel supported, connected and prepared for the academic journey ahead.  Get a head start on your first semester at Langara by checking out the resources below.
Pre-Orientation On Demand
In addition to providing in-person and online orientation programming, we are pleased to provide you with access to some key resources so that you can begin your orientation journey at your own pace.
Watch
Learn more about the diverse range of services and supports available to you so that you can get the most out of your College experience. 
Video timestamps:
0:00 Introduction
1:03 Transportation
3:08 Registrar & Enrolment Servics
4:48 Indigenous Education and Services
6:28 Co-op & Career Development
7:58 Athletics
8:53 Health Services
10:50 Accessibility Services
12:41 Student Conduct & Academic Integrity
14:54 Student Engagement
16:08 Langara Students' Union
Engage
Prepare yourself for a successful first semester by getting set up to learn.
Explore
College life is more than taking courses. Check out the different programs, events and activities you can get involved in outside of the classroom where you can make friends, build skills and creating lasting memories.
Frequently Asked Questions
Have questions? We have you covered. Here's some answers to some frequently asked questions.
To apply for a Langara student photo ID card, you must be a current student enrolled in Regular Studies courses or eligible Continuing Studies courses. If you're a Continuing Studies student, you may need to wait until your first day of classes to get your ID card.
To apply for a Student ID Card, click on the "Request Student ID Card/Clinical Badge" button on the IT Services Knowledgebase website.
The Student Engagement Office (the HUB) – Located in A Building, next to the security office.
You can also check out the Hub Website here >>
Academic Support
.
Parking & Transportation
Langara College is a community college, located in the middle of a residential neighbourhood with limited parking. We encourage you to carpool, take transit, ride your bike or walk to Langara.
Technology
Here is a list of what you need to get ready for your studies as well as resources you may find helpful.
All students must activate their Computer User ID (CUID) before they can access Brightspace (the online course platform) and use their Langara Office 365 email account.  Brightspace is also commonly referred to as D2L.
Visit Langara's IT Knowledge Base to activate your Computer User ID.
Before you can access your Langara student email account, access email or connect to Wi-Fi, you need to Activate your Computer User ID (CUID).
For information on activating your Computer User ID, visit the IT Knowledgebase website, located here >>. Click on the "Computer User ID" tab.
.
IT Help Desk – Located in the Library (L Building) next to the front desk
Ask IT >> – Located on the Langara Website (provides remote support)