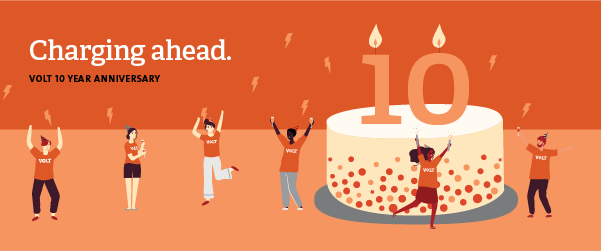 VOLT has reached its 10 milestone and we cannot believe where the time has gone. As a program that was created by students for students, we are so proud of how far this program has come.
Since VOLT began in 2010, 4,468 students have volunteered over 83,560 hours. That is the equivalent of 45 years of work on a 35-hour work week or $1.2 million in minimum wage.
It is because of you, our dedicated VOLT community, that we have been able to make this kind of impact. Thank you.
Celebrate with us.
Are you volunteering with VOLT? Share it with the community on social. Remember to tag @langaracollege and use #langaraVOLT so that we can re-share.
Have a peek at the profiles of three Langarans who made an impact through VOLT:
What better way to celebrate than to volunteer! Check out the current VOLT volunteer opportunities.