Do you enjoy attending conferences, taking training sessions or leading fundraising campaigns?
The Beyond the Classroom Award is a pathway to non-academic opportunities that allows students to grow personally and professionally while increasing their value as local and global citizens.
Students can submit an application for the Beyond the Classroom Award to receive funding for a variety of different initiatives including:
Student led initiatives such as topic-specific public forums, fundraising campaigns to support internal fundraising drives.
Travel costs associated with representing Langara College at student forums, conferences, or award ceremonies.
Additional training or certification that fulfills the requirements needed for assorted volunteer opportunities such as first aid and coaching certifications for afterschool programs.
Award Requirements
Student (s) must be enrolled in a minimum of two courses per term through the Regular studies division.
No minimum CGPA required.
Awards to students will be determined through an application process administered by the Student Engagement department.
Do you have an initiative that needs financial support? Application deadline is December 3, 2021.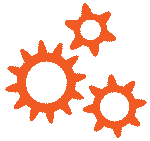 Loading...