Testimonials
Teya Mali
Graduate, Professional Bookkeeper Certificate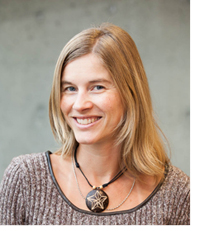 When Teya Mali's accountant suggested she start her own bookkeeping business, Teya's research led her to Langara. "I looked up the courses for the program and saw that Langara's Professional Bookkeeper Certificate program would give me the foundation to start a bookkeeping business. The flexibility of the course offering - evenings and weekends - allowed me to keep a full-time job while completing courses without having to take out student loans. It was exactly what I was looking for."

Teya started the program in September of 2008, and completed the courses within eight months. During her time at Langara, she realized that bookkeeping could provide employment for a wide variety of people. Within a year of graduating, Teya started her own bookkeeping business focusing on small businesses.

"It is so fulfilling to see our clients succeed partially as a result of the valuable support that we provide to them. With all the experience we have now, I feel confident being a trusted adviser to our clients in a wide variety of topics. The program offers all the practical knowledge you need to start doing bookkeeping for small businesses." Teya's success since opening her business over five years ago has confirmed her career choice. "Every single business needs bookkeeping, and every individual needs to file tax returns regardless if they are profitable or not. The tax man will never go to sleep!"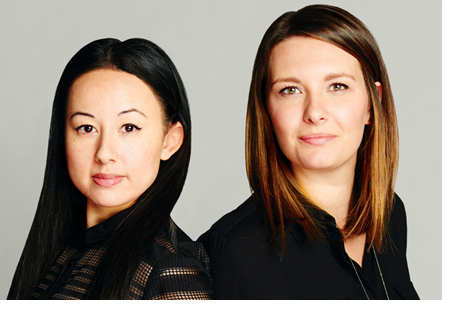 Childhood friends Natasha Neale and Alice Bai had always imagined how great it would be to start a business together. But the aspiring entrepreneurs could have never imagined they'd be running two businesses at the same time.

As business partners, Alice and Natasha run a boutique bookkeeping service company called Note Bookkeeping, which caters to creative professionals and small businesses. In the same building, they run Little Mountain Shop, a pop-up rental space used by designers, artists, and brands that also acts as a storefront to Note Bookkeeping's back office. The set up allows them to manage both businesses without needing to be in two places at once.

Initially, they had no plans to start either business. Alice and Natasha were both interested in getting more experience in bookkeeping because the field was becoming a growing part of their roles at the companies they were working for. After completing Langara's Professional Bookkeeper Certificate Program separately, they discovered from speaking to friends and contacts in the creative industries that there was a gap in the market, and it opened up the opportunity to start the new business.

"What we thought was just further education to apply to our jobs at the time actually ended up being a career change for both of us. We saw the need for a young, fresh, and modern bookkeeping service," Natasha said.

"There's a huge need for good bookkeepers in this city," Alice adds. "People tend to avoid doing their bookkeeping – it's generally seen as boring and overwhelming. We want to make it fun, fresh, and easy for our clients, and show them how painless it can be.