Summer Camps 2021
We look forward to e-meeting our teens and their families this July!
This year, Langara Teen Summer Camps is focussing on a single camp. Capture The Moment photography summer camp for ages 13–18 designed to cultivate curiosity, unleash imagination, and develop problem-solving skills.
Read the camp summaries below or go to read the full details on our camps. 
please email jbalderston@langara.ca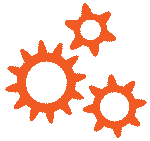 Loading...
---
Photography
Dive into Photography with this exciting one-week camp. Use your DSLR camera to explore light, develop your eye, and refine your results to create images with impact. You'll learn to get the most out of your digital camera, set up your own studio space at home, and even experiment with camera-free photographic techniques. Equipment requirements: DSLR or Mirror-less Camera.
July 19 - 23, 2021