Nutrition and Food Service Management
When a student graduates from the Nutrition and Food Service Management (NFSM) Program, and applies for membership in the Canadian Society of Nutrition Management (CSNM) a variety of job opportunities and in-demand careers await. 
Membership in CSNM is required for Food Service Management positions in residential care facilities of 50 beds or more, as a result most program students take on positions in health care. Acute health care also requires this membership for Food Service Supervisor positions. 
In addition to positions in food service supervision and management, graduates may opt to work as a Diet Technician. A diet technician is an office-based position that ensures the patients in the hospital receive the specific food items required by their health condition. 
There are a number of careers outside of the healthcare industry graduates can pursue. Food Service Managers or Supervisors are needed in free-standing food service operations, catering companies, schools and post-secondary institutions, and correctional facilities. The possibilities are limitless!
Get in touch.
Do you have questions about the program or want to be notified about the next information session? Complete our contact from below and we'll be in touch.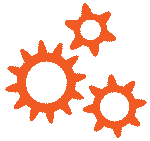 Loading...