Jan 13, 2021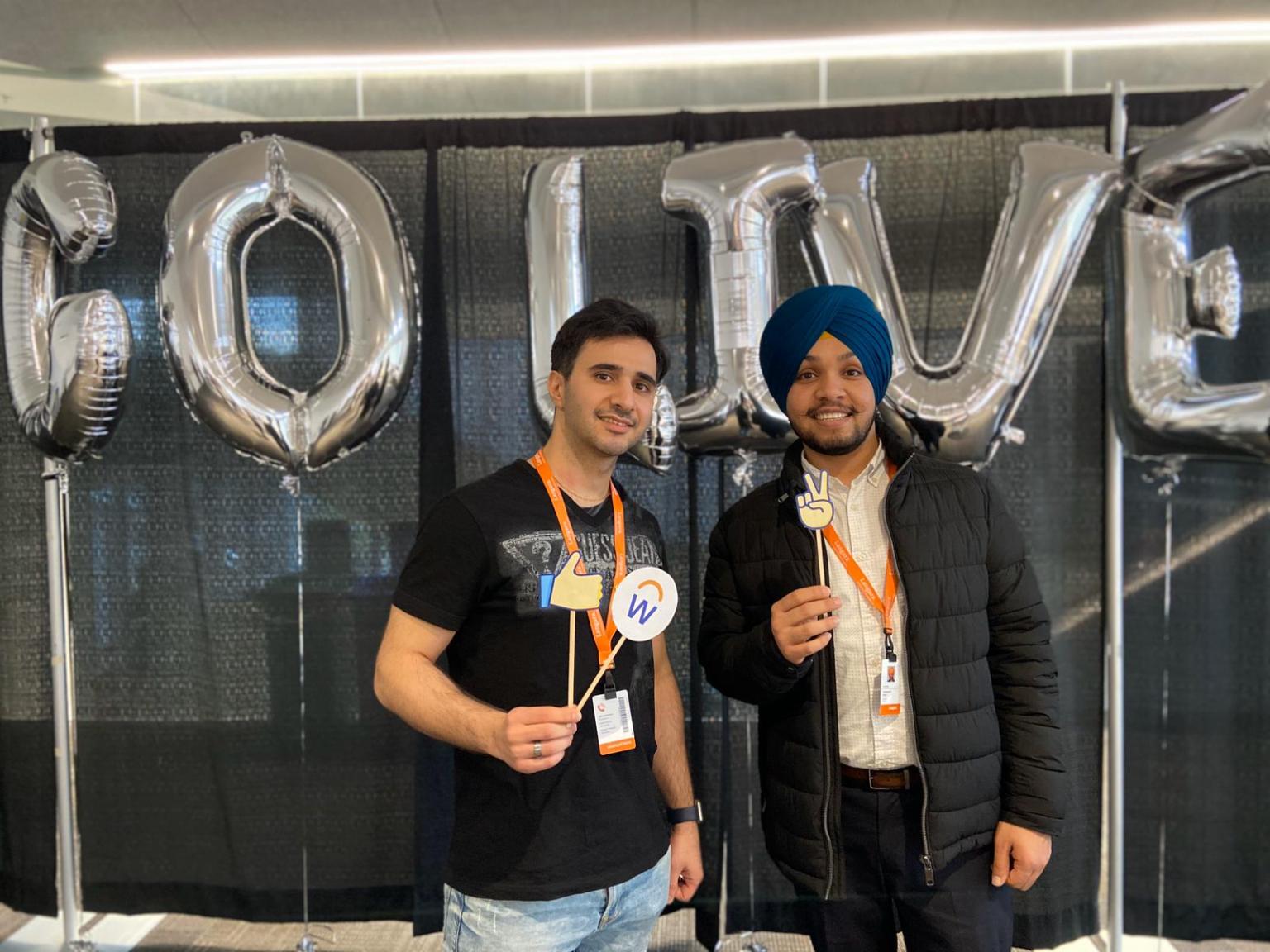 Navid Ahmadi (left) and Jashanpreet Singh (right) recently completed work-terms with the Operational Excellence department at Langara College, working towards their Post-Degree Diplomas (PDD) in Business Administration. Work-Integrated Learning (WIL) is a method of work or practice which connects students to their learning in a real-world environment and makes classroom learning come alive. 
"I feel so grateful to had the opportunity to learn, utilize, and adapt so many new skills that helped in introducing me to a newer version of my career. It has been a great journey where I had the opportunity to work with different experts from Workday, Change Management, Communication, and other module leads," said Singh.
This PDD in Business Administration is for students who hold a bachelor's degree and wish to pursue a career in business. It is student-centred and gives graduates real business skills – the skills that employers are looking for. The two-year program consisting of four semesters of in-class studies plus a one semester experiential work term provides students with a career experience work placement. 
"Operational Excellence taught me the importance of PMO, CMO, stakeholders, communication, process improvement, and much more. It wasn't easy to accomplish the objectives of this project, but the expertise and experience of our team made it," added Singh. "This project offered me various opportunities for problem-solving, decision making, and accountability towards the role and team."
Students in the Post-Degree Diploma in Business Administration program have the option of completing an additional Advanced Project Management Certificate during their course of study in their work experience term. The Advanced Project Management Certificate is a non-credit program that provides students with practical skills covering all aspects of professional applied project management.
"I changed significantly, ranging from new knowledge to a great network of individuals that have impacted my life both academically and professionally," shared Ahmadi. "Now I am reaping the rewards by having practical skills in my pocket and professionals in my network."
Since graduating from Langara both students have begun their careers. In December 2020, Navid began work as a Project Coordinator with Microserve; Jashanpreet joined University Canada West as an International Advisor Coordinator this January.