Apr 20, 2016
Vancouver, BC – On April 11, four Langara School of Managementpost-degree diploma (PDD) students were given the invaluable opportunity to meet the High Commissioner of India to Canada, Mr Vishnu Prakash, on his recent visit to Vancouver.
At a luncheon hosted by the Greater Vancouver Board of Trade, Mr. Prakash spoke to local business leaders about the potential for developing stronger ties between India and Canada, in particular Vancouver's unique position to take advantage of these opportunities.
The School of Management invited four PDD students from India to join their table at the luncheon. The group heard about the emerging economy in India and emerging business opportunities between the two regions.
During his presentation, Mr. Prakash also acknowledged Langara for its commitment to building strong bilateral ties through the College's work to recruit students from India.
After the presentation and panel discussion, Mr. Prakash and the Indian Consul General for Vancouver, Mr. Rajiv Chander, took a photo with the students and representatives from the College.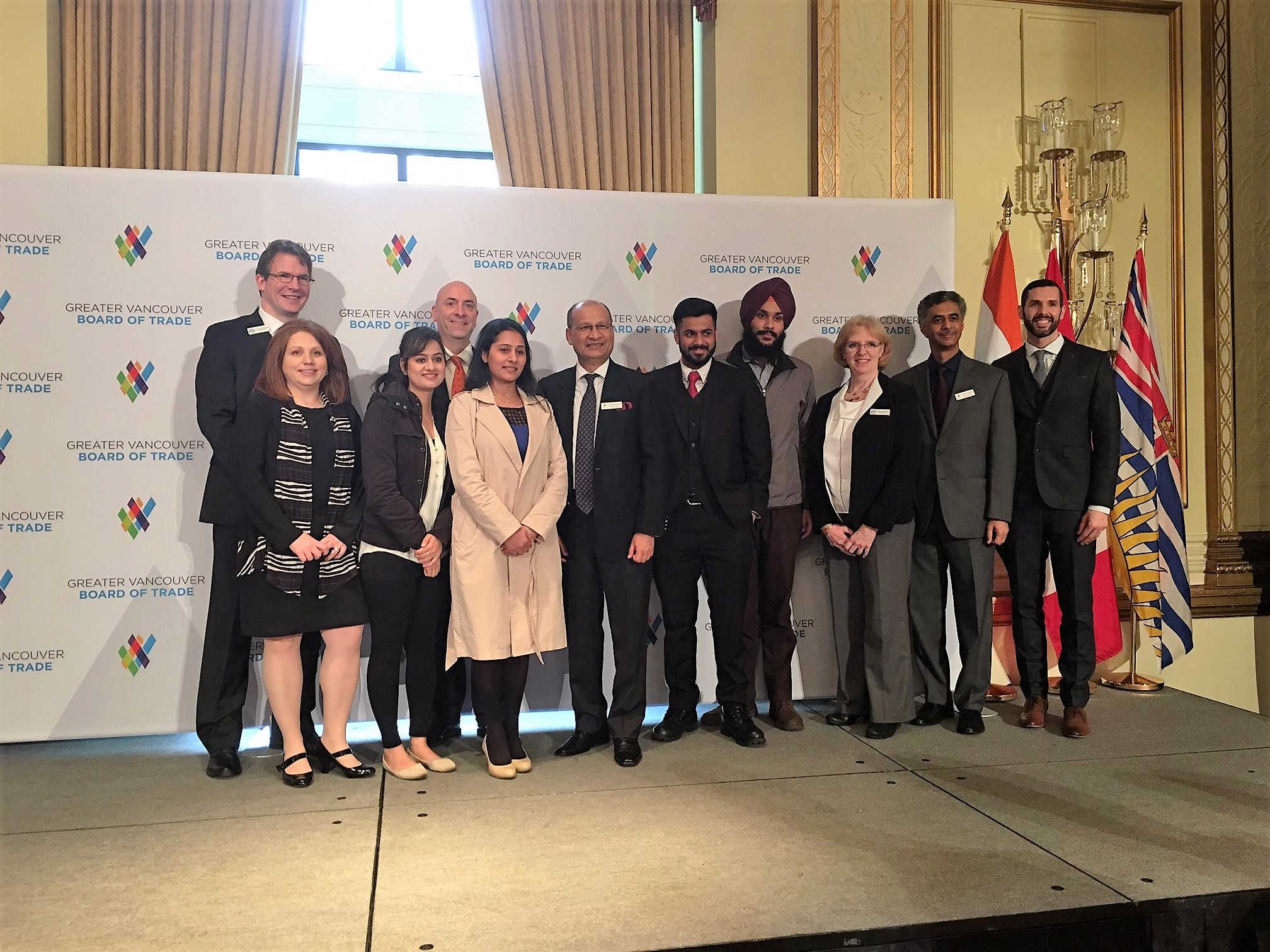 About Langara
Located in beautiful Vancouver, BC, Canada, Langara College provides University, Career, and Continuing Studies education to more than 21,000 students annually. With more than 1,700 courses and 130 programs, Langara's expansive academic breadth and depth allows students of all ages, backgrounds, and life stages to choose their own educational path. Langara is also known as house of teachings, a name given to it by the Musqueam people on whose unceded traditional territory the College is located.
Learn more.
Carly Barrett
Communications Officer
Langara College
604.323.5176
cbarrett@langara.bc.ca