Aug 23, 2010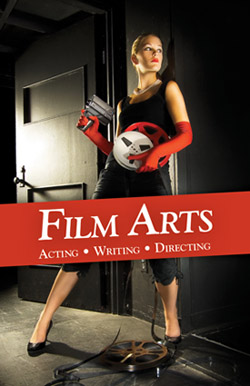 Langara College's Film Arts students drew an audience of more than 200 at the 2010 Unlock the Vault Film Festival last Friday evening. The night featured eight professional-quality films that were written, acted, and directed by this year's Film Arts graduates. In its 6th year, Unlock the Vault has become an annual festival that is known in the film industry as a first-class event. The creativity and technical talent of the writers, actors, and directors were acknowledged at an awards presentation following the screening.
Achievement Award Winners:
Mitchell Politeski (Directing) with an Honorable Mention to Liz Bailey
Erik Hofmann (Writing), Honorable Mention to Lauren Richardson
Melissa Oei (Acting), Honorable Mention to Paula Burrows
Audience Award Winner: (voted by everyone in attendance) 
Missing Link, directed by Jordan (Jordie) Keith
The class of 2010 created the "Janin Award" to recognize future students whose attitude, actions, and general 'awesomeness' exemplify the spirit of creative collaboration. The Janin, complete with t-shirt, was presented to its namesake Janin Palahicky, Film Arts Technician, for his contribution to the students and the Film Arts Program.
Congratulations to all the graduates of Film Arts!
Learn more about Film Arts.
http://www.langara.bc.ca/creative-arts/film-arts/index.html
For more information, contact:
Gary Fisher
Department Chair, Film Arts
604.323.5024
gfisher@langara.bc.ca