May 4, 2010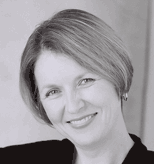 David Chiang, Chair of the Langara College Board of Governors, is pleased to announce the appointment of Zdenka Buric to the College Board by the Lieutenant Governor in Council effective immediately for an initial term to July 31, 2011.
Buric is Managing Partner of the Vancouver and Victoria offices of NATIONAL Public Relations.  With more than 20 years experience in communications,  she provides senior counsel to leading companies and organizations in many areas including crisis communications, issues management, labour relations and media relations.
"The Board is pleased to welcome Ms. Buric and is looking forward to her contributing to the Langara community over the coming year" said Chiang. Buric's appointment fills a vacancy on the Board left by Craig Hemer, Partner, Odgers Berndtson, who completed a maximum six-year term in February 2010. "Mr. Hemer provided strong leadership to the Board on matters related to Human Resources throughout his appointment, including playing an important role in the 2008 presidential search," said Chiang.
The membership of the Board is legislated within the College and Institute Act and includes: eight government-appointed members; one elected faculty member; one elected staff member; and two elected student members.  The College President and the Chair of the College's Education Council are ex-officio members.
Located in beautiful Vancouver, BC, Canada, Langara College provides University-transfer, Career, and Continuing Studies programs and courses to more than 19,000 students annually. The College's expansive academic breadth and depth allows students to choose their own educational path. The College offers three bachelor's degrees as well as a comprehensive variety of diplomas, certificates, and citations.
Media contact:
Ian Humphreys, Ph.D.
Director, Communications and Marketing
604-323-5671